China Tour Feedback from Switzerland Customers
We collected the feedback from our Switzerland customers about their experiences in China, including the ratings and comments on attractions, guides, activities, hotels and food in China cities.
Would you like to look at what tour previous customer tours have recommended? If you basically like what you see you can choose to customize it to get just what you want.
Category
Year Uploaded
Customers' Home Country
Travel Advisor
Search Feedback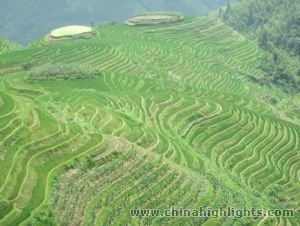 We were very well looked after by Jenny. Please say hello and a big thank you to her and to the driver on my behalf. >Read more »
Our guide Cheryl in Xian, she was absolutely perfect in everything. And the drivers were all very nice,we do recommend China Highlights to everybody. We were already very impressed with the perfect and quick service Tina gave us before the start of the tour. >Read more »
Client:
Max
Tour Dates:
April 28, 2010 - May 18, 2010
Tour Title:
21 Days Beijing, Taiyuan, Pingyao, Xian, Chongqing, Yangtze, Yichang, Shanghai, Xiamen Tour
I only want to say THANK YOU - You are the best :)!!!! Thank you for all your work and your input in organizing our tour. The tour is so customized and will be outstanding. We are looking forward to all the things we will do and we can't wait to start! I'm>... Read more »
I have been travelling the last 15 days with China Highlights. And I am deeply impressed by their services. Everything was really smooth and no complains at all. >Read more »
Client:
Andri
Tour Dates:
March 15, 2010 - April 3, 2010
Tour Title:
20 Days Beijing, Xian, Lhasa, Shigatse, Chengdu, Emeishan, Guilin, Yangshuo, Hong Kong Tour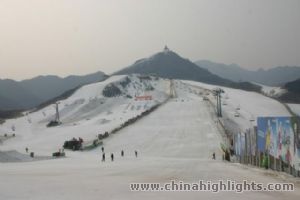 Jeff was a very nice guide and a good chinese teacher for my husband. He took great care of us (especially with our luggages, hotel,underground,...) and our experience of skiing in China was very tasteful :) We would like to thank you and all the team of>... Read more »
Client:
Laure
Tour Dates:
February 24, 2010 - February 27, 2010
Tour Title:
4 Days Beijing Tour
Dear Michael,
Thank you four your service. It was a very well organised tour and we highly appreciated your service. Please see requested feedback below.
Guide in Xi'an who did the best: We got stuck in Xian airport as the flight,>... Read more »
Dear Karen
Thank you for everything. We had a wonderful trip through China and had had a very good time indeed. It was very nice meeting you in Guilin at your main office and talk to you personally for the fist time (face to face). You did a very>... Read more »
Dear Michael

My jacket has just arrived here – thank you very much for your help!

I would like to thank you especially for your "hard work" searching for a reasonable posting price. This is>... Read more »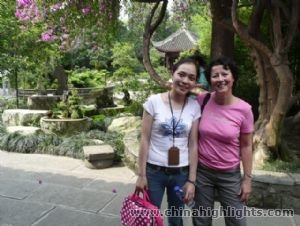 Dear Sunny,
I know it took me a very long time to finally give you a feedback. That's just because we were extremely busy at work during the last month and spend the weekend either abroad or with friends and family. Therefore we didn't have>... Read more »
Client:
Daniela
Tour Dates:
May 10, 2009 - May 28, 2009
Tour Title:
19 Days Chengdu, Jiuzhaigou, Huanglong , Xining, Lhasa, Shigatse, Zhongdian(Shangri-La), Lijiang, Dali, Kunming Tour
Sunny
We would like to thank you for the perfect organisation of the trip.
Everything worked out very good, the guides, the hotels, the cruise, ...
Best regards
Beat
>
Read more »