China Tour Feedback from Slovenia Customers
We collected the feedback from our Slovenia customers about their experiences in China, including the ratings and comments on attractions, guides, activities, hotels and food in China cities. Would you like to look at what tour previous customer tours have recommended? If you basically like what you see you can choose to customize it to get just what you want.
Tour date: Aug. 28 2011 - Sep. 14 2011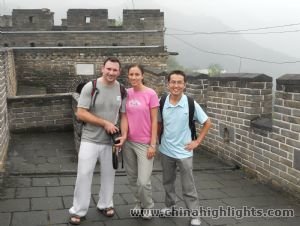 I was thinking about 'wow' factor and I would suggest some small trekking/cycling in Tibet (to feel the nature) or maybe spending a day with nomad family or maybe spending a night on Great wall or some small trekking in the Great wall. Besides I suggest in Shanghai a ride from airport to the city (or back) with a fast magnet train.
read more
Tour title: 18 Days Shanghai, Lhasa, Shigatse, Shangri la, Lijiang, Chengdu, Xian, Beijing Tour
Tour date: Aug. 28 2011 - Sep. 14 2011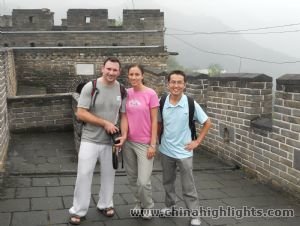 During our stay in beijing we received a special VIP treatment which tatally surprised us.it included chocolates,moon cake,and so no...Beijing sights with our photo,chanpagne at the great wall...It was all a marvelous surprise which made us feel welcome and special.The tourguide also made us feel welcome and special.The tour guide alse made special care that we would not be cheated while buying sourevirs.
read more
Tour title: 18 Days Shanghai, Lhasa, Shigatse, Shangri la, Lijiang, Chengdu, Xian, Beijing Tour