Fenghuang Maps
Location Map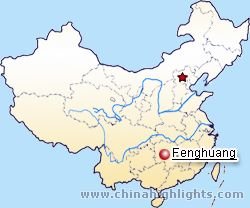 Local Map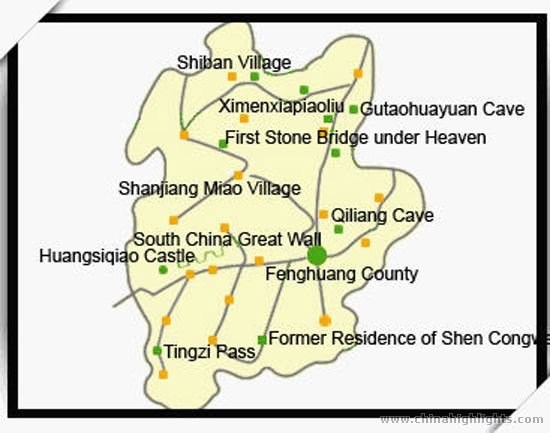 Other City Maps
View Fenghuang details on Google map
Fenghuang Top Attractions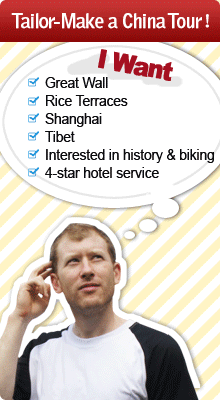 Questions and Answers About Fenghuang Maps
Miriam
2013-10-13
Show Answer
I am going to Taiwan and want to stop in China to see the Great Wall. Where is a good place to do that that isn''t as far as Beijing?
I bet Beijing has the best Great wall section to visit.
Lily Guo replied on 2013-10-13
Dan Beamer
2013-01-26
Show Answer
Can you tell me how long it takes on a train from Beijing to Fenghuang? Also what is the approximate cost both one way and return?Dan Beamerdbbeamer@comcast.net
Dear Dan, There is no directly train from Beijing to Fenghuang. You could take a train to Jishou, then take a taxi or bus to Fenghuang. It takes about 24 hours from Beijing to Jishou, it costs about US$94 for the soft sleeper. It takes about 1 hour by bus to Fenghuang from Jishou, it costs about US$5 per person. Lussie Lu replied on 2013-01-27
tony jia
2012-10-20
Show Answer
i will plan to travel to fenghuang/hunan from bangkok,thailand to guangzhou by air and then need to save time so we plan to go by air fromguangzhou to fenghuang how to plan and by what flight/how to book or thenearest airport to fenghuang...where...tks
Hi Tony, you need to book a flight from Guangzhou to Zhangjiajie. They take a bus from Zhangjiajie to Fenghuang. The bus takes about 5 hours. You can click here to book the flight ticket online: http://www.chinahighlights.com/china-flights/ Michael Hu replied on 2012-10-21
April Offer $25 Coupon
Send your inquiry before Apr. 30, 2014, and we will email you a $25 coupon.
The coupon is valid till Dec. 31, 2014, for paying tour packages worth $250 or up.
The coupon cannot be used for paying flight tickets, train tickets, hotel rooms and day trips.
Travel Advice or Question? Ask us here
Fenghuang Travel Guide
Fenghuang Facts
Chinese Name: 凤凰
English Name: Fenghuang County
Chinese Pinyin: fèng huáng
Location: South of China
Province: Hunan
Highlights: Rivers and Bridges
Area: 1,751 sq. km. (676 sq. mi.)
Latitude: 27° 92' N
Longitude: 109° 43' E
Area Code: 0311
Population: 344,700
Time Zone: (UTC+8)