Fenghuang Transportation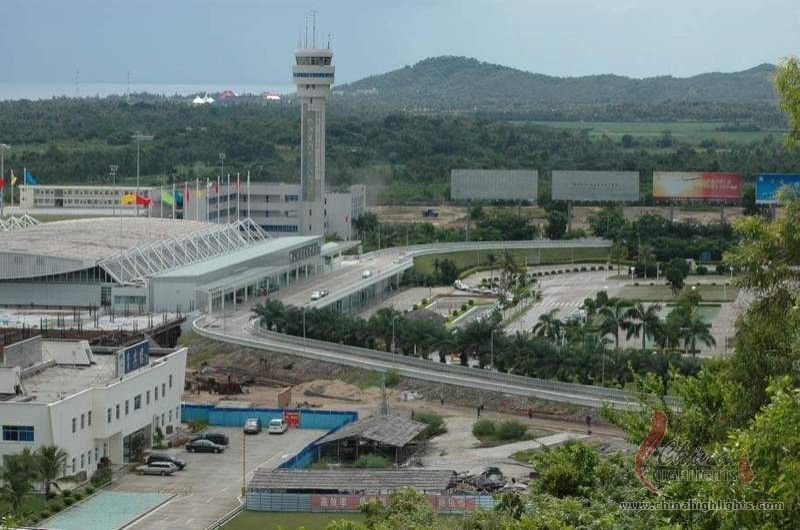 Fenghuang is a small county and getting there is not that convenient as getting to big cities. For traveling to Fenghuang, tourists should firstly get to Jishou (the capital city of Xiangxi Autonomous prefecture of Hunan province) or Huaihua (a big city of Hunan province), and then change buses to Fenghuang. There are direct buses bring tourists to Fenghuang from both two cities.
Taking Buses from Jishou to Fenghuang
Direct buses from JIshou to Fenghuang are available at the square of Jishou Railway Station from 6:00am to 20:00pm, air-conditioner equipped. The bus journey is about one and a half hour and the ticket price ranges from RMB10 to RMB12. Tourists also can take buses at Jishou Long-distance Bus Station about 50 meters away from Jishou Railway Station.
Taking Buses from Huaihua to Fenghuang
Tourists can take the buses at Huaihua Long-distance Bus Station (10 minutes walking from Huaihua Railway Station). There are public buses connecting Huaihua Railway Station and HUaihua Long-distance Bus Station at the square of railway station. The buses traveling to Fenghuang are available from 7:00am to 18:00pm with an interval of 20 minutes. It takes about two and a half hour to get to Fenghuang. The price varies between RMB20 to RMB30.
Traveling about Fenghuang County
There are mainly four ways: walking, taking a rowboat (RMB10 per person), renting a bicycle (RMB15) and renting a car (from RMB 50 to RMB150). It depends on you. Cycling about the county and a glide on Tuojiang River both are very interesting and impressive experiences. Renting a car to the attraction spots distances away from the county is convenient.

China Highlights
Planning a trip? Ask us here 800-2682918 (USA & CA)
86-773-2831999 (Int'l)
Q:
Lana
Asked on 2013-04-30
Reply
If there is a direct bus from Fenghuang to Guilin for 150 CNY, is there a direct bus from Guilin to Fenghuang? Where does it stop? How long does the bus journey take? Can I book tickets n advance?
Dear Lana, As far as I know, there is no direct bus between Fenghuang and Guilin. You need to take a bus from Fenghuagn to Jishou city (around 2 hours, CNY40/US$6.5), then take an overnight train to Liuzhou city( about 8 hours, CNY223/US$36), at last take a bus or a train to Guilin( around 2 hours, CNY30/US$5). There is only one train from Jishou to Liuzhou, you'd better buy the tickets in advance. Lussie Lu Replied on 2013-05-02
Q:
Le Bach
Asked on 2013-03-24
Reply
Dear Nancy Deng,Do you know how much money from Guangzhou to Jishou (The train NO.K9064/K9065 departs Guangzhou at 14:04 and arrive in Jishou at 05:53AM next morning.)We can buy the train ticket as soon as we reach Guangzhou on July 2013 or should be done in advance, how to buy the train ticket in advance?Once again, Thank you so much for your adviceLe Bach
Dear Le Bach, Thanks for your question. There is no soft-sleeper on the overnight train from Guangzhou to Jishou, only hard-sleepers (6 hard-sleepers in one compartment) available on it. The ticket price of hard-sleeper is CNY212 per person. Are you going to Fenghuang and Zhangjiajie? We can arrange tours to these places including train tickets. If you prefer to book train tickets on your own, it is suggested you go to this official website: http://www.12306.cn/mormhweb/ to book train tickets on line. You can book it 20 days before departure. Nancy Nancy Deng Replied on 2013-03-25
Q:
Stanley
Asked on 2013-03-21
Reply
I read somewhere there is a direct bus from Fenghuang to Guilin, don''t it runs the other way ?
Hi Stanley, yes, there is. It runs from Fenghuang General Bus Station at 9:30am every day. The price is around CNY150.
Whitney Liao Replied on 2013-03-21
Q:
regina
Asked on 2013-03-18
Reply
is there an easy way to get from Guilin to Fenghuang without going through Huaihua? From what I''ve read there is a long wait between the train and bus connections
Hi regina, it is the best way from Guilin to Fenghuang. Or you can take train from Guilin to Zhangjiajie and then take bus to Fenghuang which is more complicaited and time consuming.
Simon Huang Replied on 2013-03-19
Q:
Bach Le
Asked on 2013-03-13
Reply
Hello Dear, My son and I will visit Guangzhou from Vietnam in this July/2013, then visit Fenghuang-Hunan by bus after that, pls. show us how to get Fenghuang:1/ By bus (how far, where and cost per person ticket)2/ Do you have a hostel or Guesshouse in Fenghuang (give us the website if it''s possible or any advice)Thank you
Dear Bach,
Thanks for your question.
It is suggested that you take the overnight train from Guangzhou to Jishou (no train station in Fenghuang) instead of bus. Train is safer than long distance express bus. The train NO.K9064/K9065 departs Guangzhou at 14:04 and arrive in Jishou at 05:53AM next morning. It is easier to find local coach from Jishou to Fenghuang with around CNY 20-30 per person with 1 hour driving. There are lots of gueshouse in Fenghuang but no website of them. You'd better check room when you get there and book them on spot.
Good luck.
Nancy

Nancy Deng Replied on 2013-03-14