China Festivals in January
Chinese people celebrate a seemingly endless number of festivals during the course of a year. Have a look at all festivals celebrated in this month.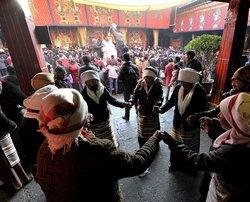 Palden Lhamo Festival
The Palden Lhamo festival happens on the 15th day of the 10th lunar month in the Tibetan calendar. This festival is to honor a wrathful deity called ...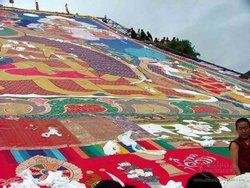 The Thangka Unveiling at Tashilunpo
Start of the Shigatse Thangka Festival Between the 14th day and the 16th day of the fifth Tibetan lunar calendar month, there is an annual Thangka ...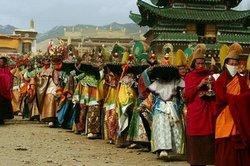 Lhabab Duechen Festival
The Lhabab Duechen or Duchen Festival is a Tibetan Buddhist festival that commemorates Buddha returning to earth after going to the 33 Heaven at the ...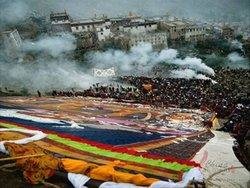 Zamling Chisang (Samye Dolde)
Samye Monastery On the 15th day of the 5th month of the Tibetan calendar that is July 31 in 2015, there is a traditional festival called Zamling Chisang ...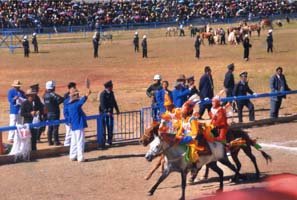 Gyantse Horse Race Festival
In rugged beautiful high-altitude country about 245 kilometers southwest of Lhasa is the ancient town of Gynatse where there are annual athletic ...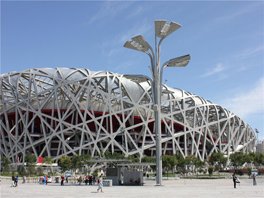 Jan. 01, 2016
to Feb. 28, 2016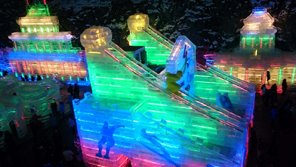 Longqing Gorge Ice and Snow Festival
Ice sculpture in Longqing Gorge Longqing Gorge, located about 80 km (50 mi) northwest of Beijing, and sometimes referred to as the "Little Three Gorges" ...
Jan. 09, 2016
to Feb. 27, 2016

Xiamen International Marathon
The Xiamen International Marathon is an annual marathon race held in the coastal city of Xiamen, Fujian Province, the People's Republic of China. ...
Jan. 03, 2016
to Jan. 03, 2016

Yuyuantan Park Ice and Snow Festival
Yuyuantan Park is currently hosting its 5th annual ice and snow festival. The park, boasting a total area of 338.5 acres (137 ha) in Beijing's Haidian ...
Jan. 2016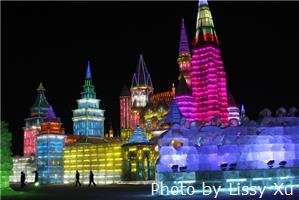 Jan. 05, 2017
to Feb. 01, 2017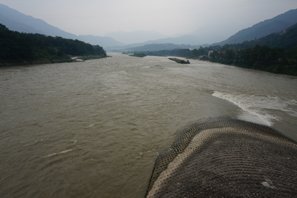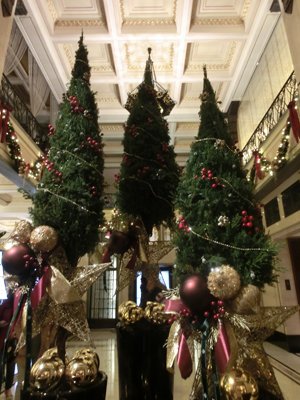 Dec. 01, 2016
to Jan. 01, 2017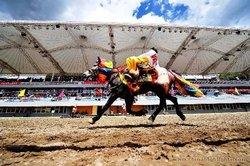 Shangri-la Horse Race Festival
As a legal holiday and the most ceremonious traditional folk festival for the ethnic people living in Diqing, Shangri-la Horse Race Festival is held ...
Jun. 2016