April Fools' Day in China
Celebrated: Apr.&nbsp01,&nbsp2013 to Apr.&nbsp01,&nbsp2013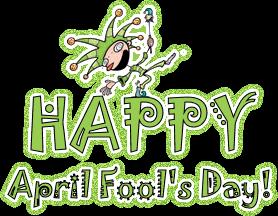 April Fools' Day is a day for fun and jokes. In North America, there are two traditional days for jokes and pranks. April Fools' is the foremost day in Western tradition, and Halloween is another days for pranks and tricks. So the spring and the autumn seasons are balanced for tricks and general fundry half a year apart, making the Western year balanced, smooth, and auspicious. In China, April Fools is catching on as well, and kids play tricks on each other in more modern cities like Shenzhen. In the West, many rigid people look forward to April Fools with some worry as they wonder what things people might do to them, but the more mischievous people are filled with glee on the day. It is one day when tricking people is expected, and if people are not expecting tricks, they will be surprised. Upon seeing a surprised person, the prankster cries, "April Fools!'" Originally a Western day for jokes and pranks, people in Hong Kong and China also engage in the fun.
On April 1st every year in the Western world and in many Eastern countries, people often make jokes, hoaxes and have fun. Some tricks are simple and scary such as putting a rubber snake on a desk. But some hoaxes are sophisticated and have tricked thousands of people to believe and do foolish things. In some countries such as New Zealand, the UK, Australia, and South Africa, the joke time only lasts until noon, and someone who plays a trick after noon is called an "April Fool." In the US and many countries such as France, Ireland, Italy, South Korea, Japan, Russia, Germany, and Brazil, April Fools lasts all day, but by the afternoon almost everyone realizes that it is April Fools' Day, and people are less easy to trick.
In France, people may try to stick paper fish art on people's backs so that they walk around with it on their backs. American kids also stick signs or things on people's backs. A common sign is "Kick me." It was also a tradition in France to invite people to fish dinners, but in America, there isn't a traditional meal. The day isn't recognized as a legal holiday in any place, but it is a tradition with a long history.
History
Even in the 1500s, people in Europe were playing April Fools' pranks, but it isn't clear when and where the tradition started. In France in the 1600s, the day was called April Fish. The day was observed in Britain in the 1700s. The day is now observed in many countries around the world, and it even became a custom for many countries' news media. Because of British influence, the customs are observed in Hong Kong. In China, some kids play pranks on each other partly because they are taught about it by the many foreign teachers.
Famous Hoaxes
Perhaps the funniest pranks are those that are done by people over TV and radio. Here are some funny ones that are still remembered.
On BBC Radio in 1976, a British astronomer named Sir Patrick Moore told listeners that on April 1 of that year at precisely 9:47 am, the planets Pluto and Jupiter would align. He said that if people jumped in the air at that time, the upward gravitational pull of the two planets would make people lighter. He informed the listeners that those who jumped in the air would experience "a strange floating sensation." Dozens of listeners phoned in to say the experiment had worked. The joke was repeated around the world.
In the US, a San Diego radio DJ (disk jockey) told listeners that the Space Shuttle Discovery would not land on the usual very long field in the desert on April 1. He said it would land at a small airport in San Diego. Thousands of people went to the airport to watch the landing, and this caused traffic jams around the airport. There was not even a shuttle in space at the time.
A famous April Fools' hoax in Hong Kong in 2003 was a report put on a site by a student that so many people were infected with SARS that Hong Kong was quarantined, the ports were closed so that no one could enter or leave Hong Kong, and Tung Chee Hwa who was the Chief Executive of Hong Kong had resigned. Hong Kong's supermarkets were overwhelmed with panicking people trying to stock food for the crisis.