Beijing's Daxing Watermelon Festival
Celebrated: May.&nbsp28,&nbsp2014 to May.&nbsp28,&nbsp2014
Location: Beijing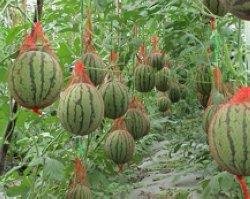 Daxing District, in Beijing's southern suburbs, pays homage to the watermelon every May 28 during the Daxing Watermelon Festival.
Watermelons Compete for Title
Consider it a beauty pageant for this juicy red summertime fruit. Farmers from all over China bring their watermelons for a chance at the 10,000 yuan grand prize for the best watermelon. Watermelons compete in various categories on such characteristics as appearance, taste, sugar content and skin thickness.
This king of the watermelons' competition is held May 25, before the festival's official start, at the Chinese Watermelon Museum in Daxing. The winning watermelons are displayed during the festival, which started in 1988 as a way to promote tourism and economic development in Daxing.
Fun Festival Activities
Other festival activities include presentations on watermelon growing and modern Chinese agriculture, as well as folk art exhibits. Of course, eating watermelons is a part of the festivities, and visitors also can pick their own watermelons from the field to buy for eating at home.
Related Reading
Recommended Festival Tours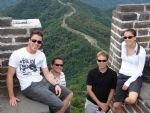 Planning a trip? Ask us here 800-2682918 (USA & CA)
86-773-2831999 (Int'l)
Q:
Sally Rattenbury
Asked on 2013-04-13
Reply
My daughter and I will be visiting Beijing at the end of May for 3 weeks and would like to take in a short trip to see the Daxing Watermelon Festival which I believe is on 28.05.13. We would not require a guide, just transportation please. I am, unfortunately, confined to a powered wheelchair, the approximate dimensions of which are as follows: 76cm wide, 112cm long, 130cm high and weighs 114kg. It does not fold up and I am unable to transfer from it to a seat and so would need to travel in the wheelchair.Are there accessible taxis or is public transport accessible? If such a trip is possible, what sort of costs might be involved please- we have a reasonably limited budget. Any further information that you are able to offer, such as airport transfers, general accessibility in Beijing, etc., would be most welcome. Thank you.
Hi Sally, we can arrange such a van for you. How many people will be traveling with you, please?
Whitney Liao Replied on 2013-04-14
Sorry, confirmed just now, it is not doable. Sorry~~ Whitney Liao Replied on 2013-04-14