Celebrate Chinese New Year at the Beijing Dongyue Temple Fair
Celebrated: Jan.&nbsp30 to Feb.&nbsp6
Location: Beijing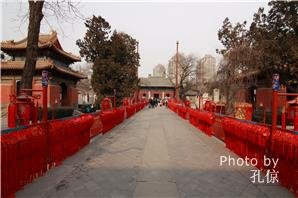 Temple fairs are popular activities in many parts of China during the Chinese Lunar New Year celebration (Spring Festival). Happiness is celebrated at the Dongyue Temple Fair, one of the oldest temple fairs in Beijing.
Temple Fair Activities
The dates of the temple fair fluctuate with the Chinese lunar calendar, falling in late January or February. The fair always starts with a blessing ceremony, since the fair's theme is about seeking blessings. Attendees pray for good fortune for the coming year.
The temple and grounds around it are decorated with the character 福 (fu), which means 'blessing' in Mandarin. People can buy fu cards to take blessing home with them. Since the temple is now a folk customs museum, an extensive array of activities centered on this theme take place.
Temple History
Dongyue Temple Fair dates back to the Yuan Dynasty (1271–1368). Construction of Dongyue Temple started in 1319 and was completed four years later. It was expanded during the Ming (1368–1644) and Qing (1644–1911) dynasties.
The temple covers 60,000 square meters with more than 600 rooms and halls. The temple was affiliated with Taoism during its days as a religious center. Its name Dongyue is used for the god of Mount Tai.
Getting There
Converted to a folk customs museum in 1995, Dongyue Temple is located at 14 Chaoyangmanwai Avenue, a short walk from the Chaoyangmen subway stop on Line 2.
Further Reading
Recommended Festival Tours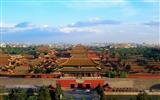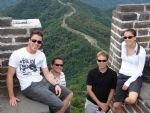 Questions and Answers About Celebrate Chinese New Year at the Beijing Dongyue Temple Fair
April Offer $25 Coupon
Send your inquiry before Apr. 30, 2014, and we will email you a $25 coupon.
The coupon is valid till Dec. 31, 2014, for paying tour packages worth $250 or up.
The coupon cannot be used for paying flight tickets, train tickets, hotel rooms and day trips.
Travel Advice or Question? Ask us here