Chengdu International Peach Blossom Festival
Chengdu blossoms in the spring with the annual Chengdu International Peach Blossom Festival. Peach trees number more than 17 million, making Chengdu one of the biggest peach-growing regions in China.
Festival Activities
The festival generally lasts about a month, offering a wide variety of activities. The main attraction, however, is simply viewing and enjoying the peach blossoms that fill the landscape.
Other festivities include photo and art shows, exhibitions on growing peaches, cultural performances, and, of course, lots of eating to traditional Sichuan foods. Sometimes there are martial arts tournaments.
Festival Background
Started in 1987, this fragrant event is sometimes known as the Longquan Peach Blossom Festival, since it is held in Longquanyi District southeast of Chengdu.
Dates vary somewhat from year to year, but the annual event takes place around mid-March when the peach trees are in full blossom.
It is sponsored by the Chengdu Municipal Government and the Sichuan Province Tourism Office to promote economic development. It is successful in this effort, since it attracts tens of thousands of visitors a year, who spend the equivalent of more than US$1 million.
Travel Essentials
A visit to Longquan would be best combined with a Chengdu tour. Contact us to tailor-make a tour including the Chengdu International Peach Blossom Festival.
Alternatively, take bus 223 from Chengdu's Wuguiqiao Bus Station to Longquan Bus Station.
Recommended Festival Tours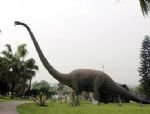 Questions and Answers About Chengdu International Peach Blossom Festival
Areej
2014-02-28
Show Answer
Will this festival happen this year during the first and second week of april? thanks!
Choomeanah
2013-03-03
Show Answer
Can you recommend any nongjiele at longquan scenic area?How much is bus fare?
Hi Choomeanah, sorry, I don't know what the " nongjiele " exactly means. For the bus fare, where are you located, please?
Whitney Liao replied on 2013-03-04
Choomeanah
2013-02-19
Show Answer
What is the dates for Chengdu international peach blossom festival in 2013?How to go to longquanyi by bus from Chengdu?
Hi Choo,the estimate date for the ceremony of Chengdu international peach blossom festival is March 18th. You can take a bus from Chengdu to Longquanyi. It takes about 1.5 to 2 hours. The bus station is Chengdu New Southern Gate Bus Station. Michael Hu replied on 2013-02-20