China Citrus Cultural Festival
Zhong County was named "Citrus City" by the government in 2008, and Zhong County Citrus Cultural Festival has been held in April every year since then.
Activities
There are many cultural activities, including the opening ceremony at Shibao Village, a music concert, the Citrus and Tourism Forum, and a calligraphy exhibition. Try China's best fresh orange juice and citrus fruit (in season).
History
People began growing citrus fruit in Zhong County in 1997, which has benefited the local economy greatly, as the majority of the population are hillside farmers in the Yangtze River valley. It has become the "national citrus production demonstration county".
Citrus production reached a value of 3 billion yuan in 2012, providing a livelihood to over 300,000 farmers.
Travel Information
A visit to Zhong County's Citrus Festival would be best combined with a Chongqing tour. Zhong County Town is the next town down the Yangtze from Fengdu Ghost City, and the Three Gorges are a further 150 km down river.
How to get there: About 150 km from Chongqing City by road and on the Yangtze, Zhong County (重庆市忠县) is accessible by bus or Yangtze River boat, though it is not a regular stop on Yangtze Cruise itineraries. Shibao Village is about 15 km down river from Zhong County Town.
Recommended Festival Tours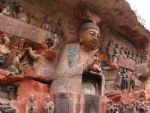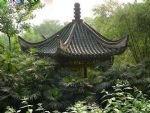 Questions and Answers About China Citrus Cultural Festival
April Offer $25 Coupon
Send your inquiry before Apr. 30, 2014, and we will email you a $25 coupon.
The coupon is valid till Dec. 31, 2014, for paying tour packages worth $250 or up.
The coupon cannot be used for paying flight tickets, train tickets, hotel rooms and day trips.
Travel Advice or Question? Ask us here