China Crystal and Glass Product Fair
Celebrated: May.&nbsp24 to May.&nbsp31
Location: Yiwu
Crystal glass is the most distinctive feature of Pujiang, and Pujiang is the largest distribution hub of crystal handicraft manufacturing. In the year 2003, it was named "Capital of China Crystals" by Chinese National Light Industry Federation. That is why China Crystal and Glass Product Fair is annually held in Pujiang.
What's on Offer
The fair is a trade exhibition. It is a combination of professional procurement and civilian procurement. Taking into account the needs of professional buyers and ordinary people, the fair goods include various crystal products, like crystal glassware, handicrafts of natural crystal, electronics crafts, metal crafts, and glass ornaments.
More than 10 million people visit the fair every year, among which includes many professional buyers. Merchants and trade delegations from abroad bring a great amount of commercial opportunities to crystal exhibitors. You can't miss the fair for its overwhelming variety of crystal and glass.
Travel Information
A trip to Pujiang's crystal-ware fair would be best combined with a Hangzhou tour, and perhaps a visit to Yiwu's huge commodity city.
Venue: Main Hall of Meihu Exhibition Centre, Pujiang Crystal City, Jinhua Prefecture, Zhejiang Province.
How to get there: Bus 16, K2, K20, K21, or Y101, once in the town, which is about 100 km from Hangzhou and 25 km from Yiwu.
Hours: 10:00 a.m – 4:30 p.m.
Local specialities: brown sugar, ham, southern jujube, Danxi wine, stewed bean curd puffs with bean vermicelli, hand-pulled wheat noodles.
Recommended Festival Tours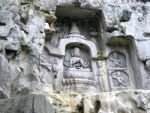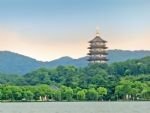 Questions and Answers About China Crystal and Glass Product Fair
PRAKASH SONI
2013-03-24
Show Answer
My name is prakash soni,businessman from india. I am planning to visit yiwu on 25 march 2013. I want to deal in glass products from pujiang.Kindly mail me how to travel best from yiwu to pujiang & main glass market places in pujiang.thanking you,prakash soni
Hi PRAKASH, we are a travel agency in China, sorry, we are not able help you with this.
Whitney Liao replied on 2013-03-28
April Offer $25 Coupon
Send your inquiry before Apr. 30, 2014, and we will email you a $25 coupon.
The coupon is valid till Dec. 31, 2014, for paying tour packages worth $250 or up.
The coupon cannot be used for paying flight tickets, train tickets, hotel rooms and day trips.
Travel Advice or Question? Ask us here