International Cartoon and Animation Festival, China
Celebrated: Apr.&nbsp28 to May.&nbsp3
Location: Hangzhou
Drawing (pun not intended) the most famous names in the cartoon industry, the International Cartoon and Animation Festival, held in Hangzhou since 2005, runs for several days. Included in the past festivals were the world's largest cartoon publisher, SHUEISHA from Japan, Dreamworks Animation, and the team from Hollywood that was responsible for the exciting and popular Avatar.
Activities
World-wide participation is encouraged, and the festival has previously attracted participants from over 61 countries. Animated films, including those made in China, are scheduled to be shown. Forums, animation technology, competitions, exhibitions and talent recruitment will be part of the theme of "Animate our city; Animate our lives." A gala opening and festival parade will take place.
Hangzhou's Cartoon & Animation Square at White Horse Lake is the site where art lovers, cartoon fans, animation and industry professionals and film buffs will gather to share a love and knowledge of the animation medium. More than 1,000 booths are expected to be part of this event. The festival will culminate with the presentation of China's most prestigious animation awards, the Golden Monkey King Awards.
Travel Information
Visitors should see beautiful
West Lake
while in Hangzhou, the famous and scenic site of works of poets and artists from the past.
The address of the show is Cartoon & Animation Square at White Horse Lake, 336 Changjiang Road, Binjiang District. Hangzhou is a two hours drive from Shanghai, and high-speed trains are also available for the visitor.
Recommended Festival Tours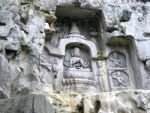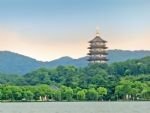 Questions and Answers About International Cartoon and Animation Festival, China
hafiz Bu ALi
2013-04-12
Show Answer
Hi. i want to come China and visit this festival. i am more excited to know about china traditions. i have my passport ready and want a visa for joining this festival. please give me a chance to visit China and to know about the traditions of China. i like to see China deeply from my heart.
Dear Hafiz, We are a travel agency in China, don't provide applying visa service, you need to apply it from the Chinese Embassy directly. If you need us to arrange a China tour, please feel free to let us know your plan. We are glad to construct a tailor-made tour for you. Lussie Lu replied on 2013-04-15