Chengdu Electronics Exhibition
Celebrated: Jun.&nbsp20,&nbsp2013 to Jun.&nbsp22,&nbsp2013
Location: Chengdu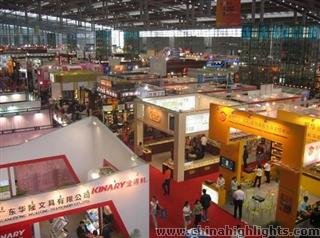 China Electronics Fair (CEF), organized by China Electronic Appliance Corporation (CEAC), is held annually in three different areas (southern, western and eastern) of China. The first one this year was successfully held in Shenzhen. Exceeding expectations and with great satisfaction, a large number of exhibitors and visitors of CEF are eagerly waiting for the next one - China Electronics Fair West Show in Chengdu on June 20-22.
History
Founded in 1964, CEF is the most authoritative and comprehensive professional electronics show in China. With the longest history and most rapid development, CEF has become one of the top 5 electronics fairs which include CEATEC JAPAN, KES, Taitronics and HK Electronics Fair.
As the leading city of the full-scale development program for the western regions, Chengdu has become an important electronic equipment base and military electronic center in China. So, naturally, the at the fair will be the most advanced and varied in China, indeed even in the world.
What's on Offer
The exhibits are mainly divided into five categories: 1. Electric Automation Technologies (resistance-capacitance, potential transformers, harmonic oscillators, etc.); 2. Electronic Manufacturing (integrated circuits, embedded systems); 3. Electromagnetic Compatibility (electronic materials, electronics manufacturing equipment, electronic tools); 4. Micro System Technologies (electronic measuring instruments, industrial control automation systems); 5. Facility Management (safety and electromagnetic compatibility testing instruments and systems, anti-static products).
Taking part in this fair is a good choice for those in charge of designing, purchasing, producing and managing in electronics related corporations.
China Electronics Fair West Show in Chengdu is completely ready for you. You can't miss it!
Travel Information
A visit to China Electronics Fair would be best combined with one of China Highlights' Chengdu tours. Or contact us to let us arrange a tailor-made tour for you including the China Electronics Fair.
Address: Chengdu Century City New International Convention and Exhibition Center, No.198, New Century Road, Chengdu, Sichuan
How to get there: bus route 55 or 102
Opening hours: 9:30am – 4:30pm
Recommended Festival Tours