The Exorcism Festival
Celebrated: Dec.&nbsp29
Location: Lhasa
Tourists looking to experience the charm of the Zang nationality should not miss the annual Exorcism Festival in the Potala Palace in Lhasa, Tibet.
Festival Activities
Torch, costume and yell, exorcism, pray and New Year. The prelude of Tibetan New Year takes place at Potala Palace in Lhasa. People take thorough clean-up to drive off bad luck and pray for good fortune and health. God dance, sorcery dance light the passion. Highland barley rods which are used to rub pains in the body are tied together and put in the basin. People clear the ghost and evil out from the houses by flaming highland barley rods and firecrackers.
Delicious food could never be missed. People gather together to taste Gutu (a kind of rice porridge) which is made of flour and rice. Little stone, hot pepper, wool, charcoal, coin, which mean hard-hearted, sharp tongue, soft-hearted, black heart and wealth are wrapped into Tuba, a kind of dumpling. Whoever eats such dumpling would slip it out and make others laugh so that the atmosphere is delighting and active. Everyone is in festive mood to embrace the New Year.
Travel to Lhasa
It is convenient to go to Lhasa. You can fly into from Beijing, Shanghai, Kunming, Chengdu and other cities. Railway is another good choice to enjoy distinctive scenery throughout the journey on Qinghai-Tibet Railway. Long-distance bus is also a good option for you.
Potala Palace lies in the northwest Lhasa. You can hire taxi or bicycle or take buses to get there.
Recommended Festival Tours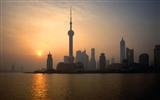 Questions and Answers About The Exorcism Festival
April Offer $25 Coupon
Send your inquiry before Apr. 30, 2014, and we will email you a $25 coupon.
The coupon is valid till Dec. 31, 2014, for paying tour packages worth $250 or up.
The coupon cannot be used for paying flight tickets, train tickets, hotel rooms and day trips.
Travel Advice or Question? Ask us here