Immortal Day
Celebrated: May.
Location: Suzhou
Origin of the holiday
Immortal Day is one of Suzhou traditional festivals. April 14 of the lunar year is the birthday of Lu Dongbin—a famous Taoist priest in Tang Dynasty (one of the "Eight Immortals" in Chinese mythology) also known as the "immortal's birthday". It is believed that people can see Lu Dongbin, the immortal, hide in the bustling crowd on this day. Whoever has a strange refractory disease would be destined to meet him and be cured by him. Everyone wants to take this chance, and to be blessed by the immortal. So the day is known as the Immortal Day.
Festival activities
This distinct festival is celebrated annually in Suzhou, a beautiful city with breathtaking gardens. During the festival, the city is bursting with happiness.
Nowadays the day has become a kind of folk custom and a tourism brand in Suzhou with temple fairs, fashion and cultural shows and folk art performances. Numerous people go to the Fuji temple to worship Lu Dong-bin, the immortal. Traditional crafts, delicate snacks, and exquisite antiques are attractive. All kinds of fragrant flowers, lovely birds and fish enliven the whole street. Brimming with delightfulness, a large number of tourists at home and abroad come to enjoy the holiday.
Travel to Suzhou
Located in the south of Jiangsu Province, you are welcome to Suzhou by flight from the other big cities like Shanghai, Nanjing, Beijing and so on. Railway and bus are alternatives since Suzhou is a traffic developed city. In Suzhou, you can take several bus lines at Suzhou railway station to go to the Nanhao Road, the center of the holiday activities.
Recommended Festival Tours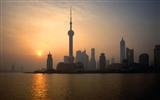 Questions and Answers About Immortal Day
April Offer $25 Coupon
Send your inquiry before Apr. 30, 2014, and we will email you a $25 coupon.
The coupon is valid till Dec. 31, 2014, for paying tour packages worth $250 or up.
The coupon cannot be used for paying flight tickets, train tickets, hotel rooms and day trips.
Travel Advice or Question? Ask us here