Kaifeng Festivals
Kaifeng is one of China's Seven Ancient Capitals, alongside Luoyang, Xi'an, Beijing, Nanjing, Hangzhou, and Anyang. A collection of famous attractions with a long history are located in Kaifeng, where traditional festivals are held.
We at China Highlights have summarized the most popular festivals in Kaifeng, including Yuwang Temple Fair and the Chrysanthemum Fair. See our Kaifeng tours or design your own trip to Kaifeng with our help.
Kaifeng Festivals and Events List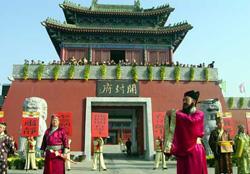 The temple fair always displays a scene of bustle and excitement, as a large Yuwang (Yuwang is a king in Chinese mythology) ritual is being held. There will be a magnificent scene, fake emperors and q... Read more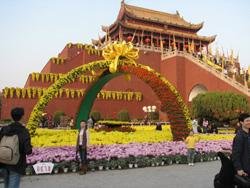 The Chrysanthemum Festival is a grand cultural activity organized by the KaiFeng Municipal Government for tourists to admire chrysanthemums and better understand the folklore of the capital during the... Read more
Questions and Answers About Kaifeng Festivals
April Offer $25 Coupon
Send your inquiry before Apr. 30, 2014, and we will email you a $25 coupon.
The coupon is valid till Dec. 31, 2014, for paying tour packages worth $250 or up.
The coupon cannot be used for paying flight tickets, train tickets, hotel rooms and day trips.
Travel Advice or Question? Ask us here
China City Festivals
Chinese Festival Calender