Nanjing International Plum Blossom Festival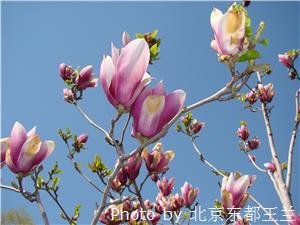 This annual festival showcases the plum blossom garden on Purple Mountain in the eastern part of Nanjing, and nearby attractions such as the UNESCO World Heritage Listed Ming Emperor Tombs, the Red Chamber Artistic and Cultural Garden, and the Sun Yat-Sen Mausoleum. Nanjing often gets snow in January and early February, but when the temperature rises a little by late February, the plum trees and other flowering trees put forth buds. There are about 35,000 plum trees to see in the big 101 hectare or 250-acre plum tree garden. There are more than 100 varieties of plum trees. There is also a 400 years old plum tree that you can see that is thought to be one of the oldest plum trees in China. It is called the King of Plum Blossoms. So you can see old plum trees and young ones, the miniature ones in the Bonsai Plum Tree exhibition, and big ones bearing big fruit. You can walk around this park on the laid out paths and see the many different kinds of plum trees, and at the same time you can also visit the Ming Tombs, Sun Yat-Sen's Mausoleum, and the Red Chamber Artistic and Cultural Garden.
On a trip to see the Nanjing International Plum Blossom Festival, you can see the beauty of plum trees and walk around in the garden and learn something about the history and literature of China at the same time. Plums are a popular fruit in China. They are high in antioxidants. The festival has been held for about 17 years. In 2005, the size of the festival was greatly expanded as the plum park took in additional land nearby. Though the plum trees bloom a lot during the festival days, they actually bloom more fully from the middle of March to early April.
During the festival days, you may also catch people getting married or dressed in wedding clothes because the two parks are a favorite place to get married and for couples to go to. Because plum trees put forth buds earlier than other fruit trees, plum blossoms are thought of as a symbol of spring and new life.
A stage in the center of the plum blossom gardens provides entertainment. There you can hear classical singers sing traditional Chinese songs, musicians play classical Chinese instruments, and folk singers. You can also watch ethnic minority dance troupes from various parts of China. A favorite of yours may be the Wigger dancers. The style of their dancing and music is an amazing mix of South Asian and Central Asian or Russian Steppes styles of dancing reflecting their culture that developed in northwestern China on the Silk Road route.
China Highlights can help you customize a trip to see the best of Nanjing.
Best Time to Visit to See the Flowers: Middle of March to early April.
Ticket Price During the Festival: about 50 RMB or 7 dollars USD.
Location: The large mountain park area is just outside the main city area and to the east of it.
Questions and Answers About Nanjing International Plum Blossom Festival
Lynn
2014-02-08
Show Answer
Hi, I am in Shanghai during March 2014. Is there a peach blossom festival I can visit?
Hi Lynn, usually there will be, if the weather is warm enough. Whitney Liao replied on 2014-02-10
Amanda
2012-02-26
Show Answer
Hello, I am interested in seeing the plum blossoms in Nanjing. Can you please tell me the best dates to visit this year to do this? Thanks, Amanda
Hello Amdnda, Thank you for your inquiry. Regarding your question about the best time to enjoy the plum-blossom in Nanjing is from middle of March to early April. Hope it helps. Please feel free to let us know if there is anything that we can assist you with your China vacation. Wish you a nice day! ;-) Robert Hui replied on 2012-02-26
Judie Carbaugh
2012-01-22
Show Answer
What is the name of the new 5.3 million dollar bridge in this area (Nanjing, China)? It is blue, 4 spans over biggest river.
April Offer $25 Coupon
Send your inquiry before Apr. 30, 2014, and we will email you a $25 coupon.
The coupon is valid till Dec. 31, 2014, for paying tour packages worth $250 or up.
The coupon cannot be used for paying flight tickets, train tickets, hotel rooms and day trips.
Travel Advice or Question? Ask us here