Shanghai International Flower Festival
Celebrated: Apr.&nbsp17,&nbsp2013 to Apr.&nbsp20,&nbsp2013
Location: Shanghai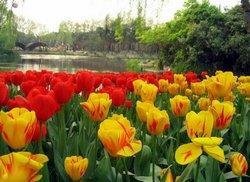 Shanghai International Flower Festival is held every two years in Changfeng Park (510 Zaoyang Road, Putuo District, Shanghai). You will be surrounded by different kinds of flowers in the city. Rare plants from all parts of the world as well as outer space have been exhibited during the 14-year history of the festival. You can also buy flowers you like or get information about how to grow them.
Activities: Poetry and Calligraphy Exhibition, Flower Photography Show, and Artistic Performances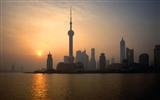 Planning a trip? Ask us here 800-2682918 (USA & CA)
86-773-2831999 (Int'l)
Q:
Carmela
Asked on 2013-01-23
Reply
Hi.just want to confirm if there''s going to be a flower festival on April 17-20, 2013.. I have read somewhere it only happens every 2 years. I will be visiting mid of April and I''d love to see this. Many thanks!
Dear Sir or Madam, I checked it on line, this festival will be held on Apr. 17-20 at Shanghai World Expo Exhibition. Lussie Lu Replied on 2013-01-24

Hi Lussie Lu, thank you very much. May I ask where is the Shanghai World Expo located? What''s the fastest and cheapest way to there from the bund area or nanjing road? We plan to stay in a hotel somewhere there. Please include entrance fees.thanks again. guest Replied on 2013-01-25
Q:
Susan
Asked on 2011-03-31
Reply
I will be visiting shanghai mid April 2011 and wd like to know venue of the international flower festival.Pls adv also cost of entrance fee to the festival and the operation hrs.many thanks
Hello Susan, The flower festival is held in Changfeng Park which is located in Da Duhe road, Putuo District near East China Normal University. And it is open from 8:00am to 17:00pm with the ticket for flower festvial about 100CNY per person. If you have any questions about traveling in China or would like any travel services, please send us an email to contact@chinahighlights.com, our travel advisors will reply soon within 1 working day. Sunny Xie Replied on 2011-04-01