Shanghai International Music Fireworks Festival
Celebrated: Sep.&nbsp30,&nbsp2013 to Oct.&nbsp06,&nbsp2013
Location: Shanghai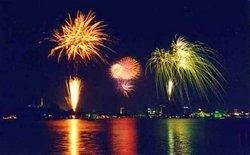 Shanghai International Music Fireworks Festival originated in 2000 and has been held on National Day every year since in Century Park. It is one of the most influential international music fireworks events in China as well as Asia. It is hosted by Shanghai Tourism Management Committee and Shanghai Pudong New Area People's Government.
The launch of this innovative festival is in line with Shanghai characteristics and the unique brand of Pudong urban cultural tourism. It has become an important festival and cultural tourism event in Shanghai.
Shanghai International Music Fireworks Festival uses Chinese and foreign culture as its soul, takes spacey visual arts as its charm, and makes modern technology its foundation. It perfectly combines colors, pictures, rhythm, and music with melody and artistic conception, which make both visual and audio impressive and artistic.
Each year six famous fireworks companies from around the world take part in the fireworks display competition. Prizes are the Gold, Silver, and Copper Awards, awarded by a panel of famous firework experts, musicians, and writers.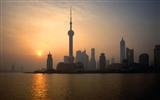 Planning a trip? Ask us here 800-2682918 (USA & CA)
86-773-2831999 (Int'l)
Q:
Peter
Asked on 2012-01-18
Reply
Is it possible to come to the festival with a tripod to take pictures of fireworks? Thank you.
Hello. Yes you can see the festival and bring a tripod to take pictures. I believe that there will be many people who like photography will do like this. Mia Yang Replied on 2012-01-19
Q:
nahashon
Asked on 2010-09-21
Reply
do you have vending spaces? let me know
Sorry Nahashon, we do not offer vending space to this festival . It is a night option. Grace Wang Replied on 2010-09-22