Shenzhen Litchi Festival
Every summer, the Shenzhen Litchi Festival, 深圳荔枝节, celebrates the amazing taste and long history of the litchi fruit. Visitors can taste, purchase and pick fresh litchis. In addition, local businesses promote products, offer special deals and sell a variety of snacks.
Since 1988, Shenzhen's Litchi Park has hosted the festival to celebrate this exotic fruit. The litchi tree is native to southern China, where farmers have cultivated it for thousands of years. Litchis are healthy as well as delicious: they contain substantial amounts of vitamin C, phosphorous, and potassium.
Though litchis are the festival's center attraction, other events and activities abound. Shopping opportunities, many food stalls, and a carnival provide fun for the entire day. In addition, various cultural events take place in the festival grounds.
Travel Information
The festival is always in the same place: Litchi Park, 荔枝公园. To reach the park from the central train station, take bus 7, k302, 302 or 352. Because the park is far from the city center, taking a taxi may be more convenient than going by bus. The 10-day festival is open from June 28 to July 8 every year.
Tickets to the Shenzhen Litchi Festival range from 20 yuan ($3.20) to 40 yuan. There is no need to reserve tickets in advance. However, because it rains frequently in Shenzhen, visitors should check the weather forecast before making plans.
See also Zengcheng Litchi Festival
Recommended Festival Tours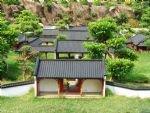 Questions and Answers About Shenzhen Litchi Festival
eny
2013-05-03
Show Answer
Hello, how to get litchi park from lee garden inn , dongmen middle road. How many times to get there. Thank you
Dear Eny, It is about 3 km from the hotel to Litchi park, it is easy to take a taxi to get there. It takes about 10 minutes. Lussie Lu replied on 2013-05-03
April Offer $25 Coupon
Send your inquiry before Apr. 30, 2014, and we will email you a $25 coupon.
The coupon is valid till Dec. 31, 2014, for paying tour packages worth $250 or up.
The coupon cannot be used for paying flight tickets, train tickets, hotel rooms and day trips.
Travel Advice or Question? Ask us here