Shenzhen Festivals
For a city more known for its manufacturing than its tourism, Shenzhen's festivals and events still include some that attract enthusiasts from afar.
The Electronics Fair is at home amongst the hi-tech industry of Shenzhen, while Shenzhen's coast holds the largest regatta in China. Shenzhen's most cultural festival, the Shenzhen Litchi Festival is held in late June and early July, and every two years Shenzhen hosts the World University Games.
An event or festival could be a good way to round off a Shenzhen tour.
Shenzhen Festivals and Events List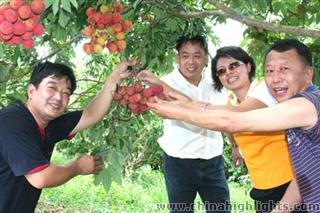 Jun.&nbsp28,&nbsp2013 to Aug.&nbsp01,&nbsp2013
Every summer, the Shenzhen Litchi Festival, 深圳荔枝节, celebrates the amazing taste and long history of the litchi fruit. Visitors can taste, purchase and pick fresh litchis. In addition, local busin... Read more
Planning a trip? Ask us here 800-2682918 (USA & CA)
86-773-2831999 (Int'l)
Q:
Duncan
Asked on 2013-01-10
Reply
My wife and I are planning to visit Shenzhen in February. We will be there approximately 21 days. What are the "must see" attractions in the area?
China City Festivals
Chinese Festival Calender