West Lake Expo
Celebrated: Mar.&nbsp27 to Mar.&nbsp28
Location: Hangzhou
First begun in 1929, the First West Lake Expo features exciting exhibitions relating to technology, art, financial services, leisure industries that will create business in China and abroad, health and entrepreneurship. Themes such as progress, harmonious life, excellence and the inclusion of leisure in life will dominate.
The Expo
Highlighting history and culture as well as scenery, the expo is open to the public and will include forums, performances, fireworks, fashion, art exhibits, culture, tourism, technology and business and delicious food of the region.
Themes of the past include "harmonious West Lake, charming Hangzhou"; visitors will enjoy seeing the beautiful and peaceful West Lake as well as the charm of the city of Hangzhou, surrounded by green mountains and a bustling vitality. Hangzhou, a most livable city, has the theme of "Blue Sky, Pure Water, Greenery and Tranquility".
West Lake
Situated at the site of a historic lake, temples, pagodas and exotic gardens can be found in the surroundings. The site of retreats of writers and artists of the past, the lake is a beautiful and scenic place to visit. West Lake has been named as a national 5A tourist resort and is worth seeing, in addition to the Expo.
Getting There
Located near the West Lake Expo Museum on the lake shore in Hangzhou, it is about a two hour drive southwest from Shanghai. A high speed train also takes visitors to Hangzhou.
Recommended Festival Tours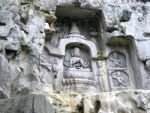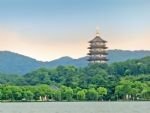 Questions and Answers About West Lake Expo
April Offer $25 Coupon
Send your inquiry before Apr. 30, 2014, and we will email you a $25 coupon.
The coupon is valid till Dec. 31, 2014, for paying tour packages worth $250 or up.
The coupon cannot be used for paying flight tickets, train tickets, hotel rooms and day trips.
Travel Advice or Question? Ask us here