Foshan Map
Find maps of Foshan, including Foshan's regional location to other parts of China as well as .
Our Foshan travel guide ( includes weather, living, food, sight, transportation, etc.) has heaps of useful information and tips!
Other City Maps
View Foshan details on Google map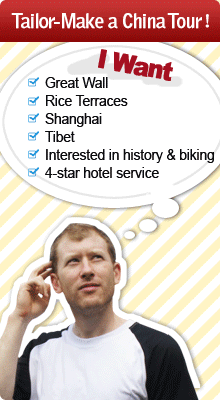 Questions and Answers About Foshan Map
Simon
2014-04-14
Show Answer
What is the cost of bus from Foshan to Shenzhen, how long does it take?
It costs about CNY90/US$15 per person, it takes about 2.5 hours. Lussie Lu replied on 2014-04-14
Simon
2014-04-14
Show Answer
How far is Guangzhou to Foshan?
It is about 200 km. Lussie Lu replied on 2014-04-14
YYC
2012-11-25
Show Answer
Hi, can help to advice how to go to Foshan from Zhuhai. what are the available transportation? Thanks
Hi YYC, there are buses from Gongbei Long Distance Bus Station拱北长途汽车站 from Zhuhai to Foshan everyday. The duration is about 3hrs, costs about CNY60-80. Whitney Liao replied on 2012-11-26
Chris Liong
2012-09-18
Show Answer
Hi there, I am Chris Liong from malaysia. I will travel Kl- Guangzhou by Air.From Airport what transport to Luo Chun Zhen, Nanhai. How far is the journey and total travel time? Next day I want to travel from Luo Chun Zen to Lunjiao Area and Ronggui. Please advise.Also any budget/ 4 star hotel in these location and estimate price. TQ
Hi Chris, you can take Airport Line 1 to Fangcun Coach Station first. Then take Bus No.278 to Nanhai. From Nanhai, you can take a taxi to Luo Chun Zhen. The whole tour may take 3-4hrs. It is not very far, but you will have to change the transportation many times. The 4 star hotels in Nanhai is about CNY 600-900.
Whitney Liao replied on 2012-09-20
amina sarmiti
2012-08-23
Show Answer
i am leaving on the 29th of august this month and i used to stay at guangzhou city proper, but this time i want to stay at foshan ,because of my construction supply needs. are there hotels within the area where in i could do my business transactions easier ? thanks amina from philippines
Hi Amina, usually the central located hotel has easy access to the main banks in China which can do the international transaction, such as Bank of China, Bank of Communications, Industrial and Commercial Bank of China, China Construction Bank, etc. Hotels in Foshan please check here: http://www.chinahighlights.com/hotel/
Regards, Whitney
Whitney Liao replied on 2012-08-23
April Offer $25 Coupon
Send your inquiry before Apr. 30, 2014, and we will email you a $25 coupon.
The coupon is valid till Dec. 31, 2014, for paying tour packages worth $250 or up.
The coupon cannot be used for paying flight tickets, train tickets, hotel rooms and day trips.
Travel Advice or Question? Ask us here
Foshan Travel Guide
Foshan Facts
Chinese Name: 佛山
Chinese Pinyin: fó shān
English Name: Foshan
Location: South China
Latitude: 23° 05' N
Longitude: 113° 11' E
Area: 3,868 sq. km. (1,493 sq. mi.)
Time Zone: (UTC+8)
Area Code: 0757
Population: 3.6 million