Giant Panda Maps
Quick Facts
Name: The Chinese call it the 'big bear-cat' (大熊猫 da xiongmao /dah-sshyong-maow/).
Size: 75 centimeters (2.5 foot) tall and 1.5 meters (5 foot) long
Weight: Up to 150 kg (330 lb)
Habitat: Central- Western and Southwest China.Mainly Sichuan. A few in Shaanxi and Gansu. See the map »
Diet: 99% bamboo. 13 kg (30 lb) or more a day.
Life Span: Up to 30 years in captivity, but usually only 15 to 20 years in the wild
Protection Status: Endangered. Estimates of giant panda numbers in the wild vary between 1,500 and 3,000.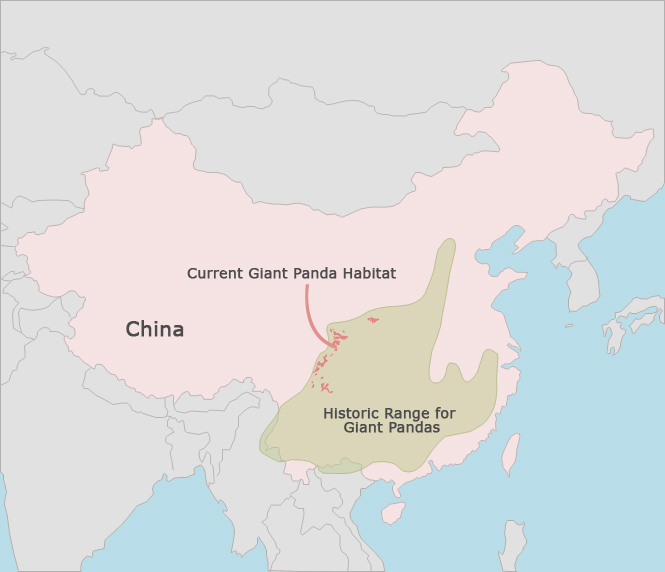 Current and Historic Range of Giant Pandas in China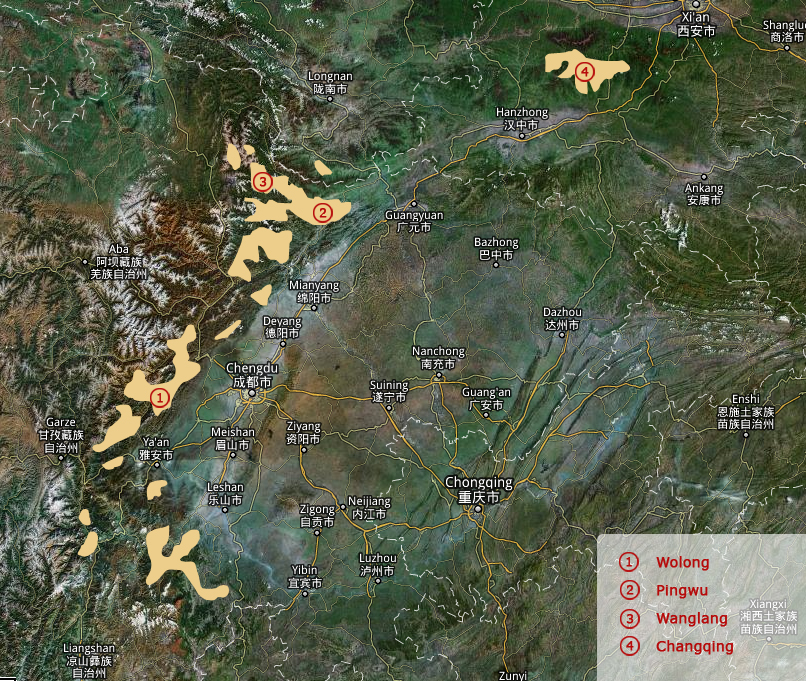 Detailed Distribution map of Giant Pandas in Sichuan, China

Panda Tours

What Our Customers Say
Panda Photos