Maps of Giant Pandas
Quick Facts
Name: The Chinese call it the 'big bear-cat' (大熊猫 da xiongmao /dah-sshyong-maow/).
Size: 75 centimeters (2.5 foot) tall and 1.5 meters (5 foot) long
Weight: Up to 150 kg (330 lb)
Habitat: Central- Western and Southwest China.Mainly Sichuan. A few in Shaanxi and Gansu. See the map
Diet: 99% bamboo. 13 kg (30 lb) or more a day.
Life Span: Up to 30 years in captivity, but usually only 15 to 20 years in the wild
Protection Status: Endangered. Estimates of giant panda numbers in the wild vary between 1,500 and 3,000.
Giant Panda Distribution Map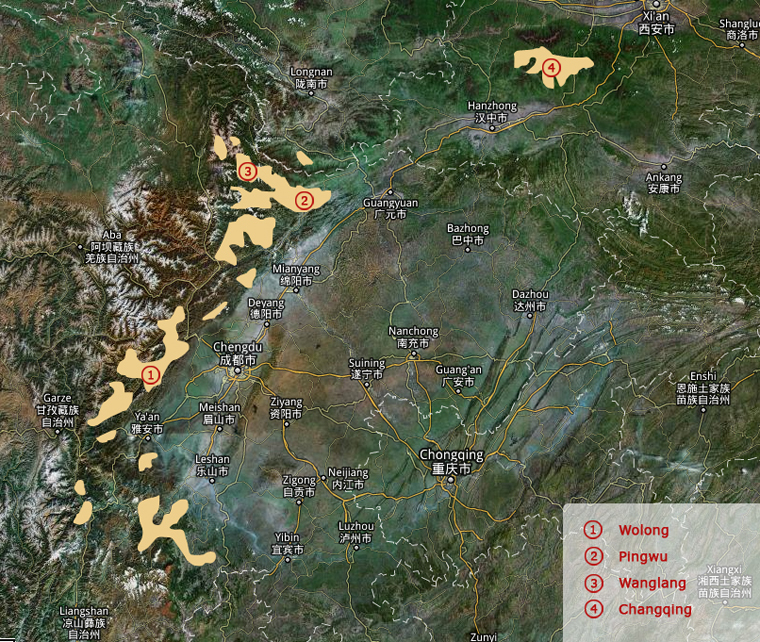 Map of Current and Historic Range of Giant Pandas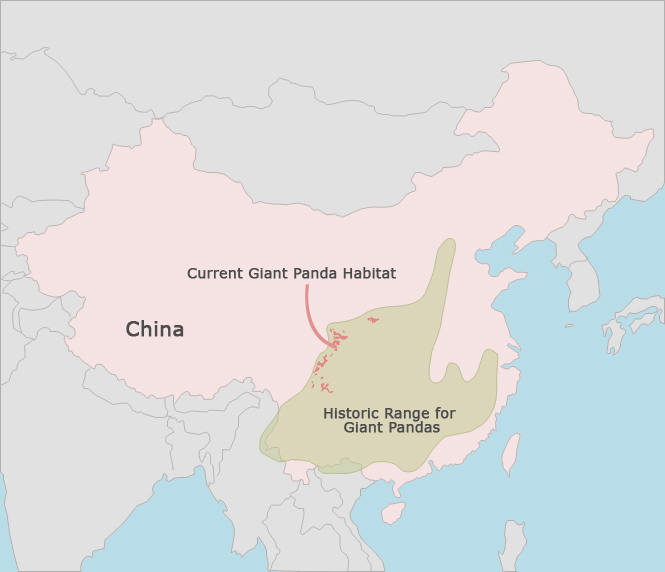 Top Giant Panda Tours
You will visit the Panda Breeding and Research Center to see the cute black-and-white animals, the romantic lanes in Chengdu, and the Giant Buddha cut in the Tang Dynasty.
Activities designed for your family, make this classic China tour a perfect choice for a family vacation.
This tour combines Bifengxia Giant Panda Base, and the highlight attractions in Chengdu including Jinli Ancient Street and Sanxingdui Museum.

Planning a trip? Ask us here

800-2682918 (USA & CA)

86-773-2831999

1800-764678 (AU)

0800-0327753 (UK)

800-8793-007 (China)
Q:
rebecca
Asked on 4:30 PM Jan. 31 2012
Reply
Hey how long are normal pandas
Dear rebecca,
The noemal pandsa are 1,200 to 1,800 centimeters long and 80 to 150 Kg weight.
Hope it helps. Candice Song Replied on 01:11 AM Feb. 01 2012