The Cat Mountain
Cat Mountain is the highest mountain in South China. It got the name Cat Mountain because its stony peak looks like a huge cat. The main peak of the mountain is about 2,141 meters above sea level and is known as the "Summit of South China".
Only Chinese citizens are permitted entry to the peak, but the area around the mountain is accessible to foreigners.
Highlights of Cat Mountain
Forest Kingdom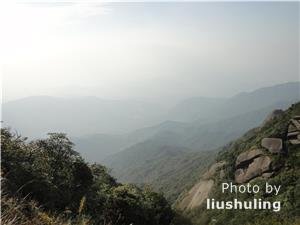 Nature scenery of Cat Mountain, the highest mountain in South China.
Cat Mountain is a nature reserve. It's home to 311 species of animals and 2012 kinds of plants. Cat Mountain Nature Reserve is called "the Forest Kingdom of South China".
Sea of Azaleas
Cat Mountain is a sea of azaleas in spring and summer. 30 kinds of azaleas live among the green bushes, most notably the Red-Stone Azaleas and Color-Changing Azaleas. The azaleas are in full bloom in summer, blanketing the mountain and scattering along the mountainous paths, attracting thousands of visitors from home and abroad each year.
Water Scenery
Cat Mountain is the source of several crystal-clear rivers, including the Li River, Zi River, and Xun River. When the mountains are reflected in the rivers it's a paradise on earth.
Paleoanthropological Site
Surround by streams on three sides and Yapo Mountain on the other, Darangtun Paleoanthropological Site is 500 meters south of Tongren Village in Cat Mountain Nature Reserve. Ancient stone tools, such as stone axes and stone swords, were unearthed there, showing that human beings lived there since the New Stone Age.
Best Time to Go
The best time to go is spring and summer, when you will see azaleas blanketing its slopes, and clouds shrouding its peaks when it rains. Fall offers breathtaking red leaves, and winter memorable snow scenes.
Climate differs dramatically at different high altitudes, so Cat Mountain can be cold even in the summer. Bring warm clothes and waterproofs. See Guilin Weather.
Nearby Attractions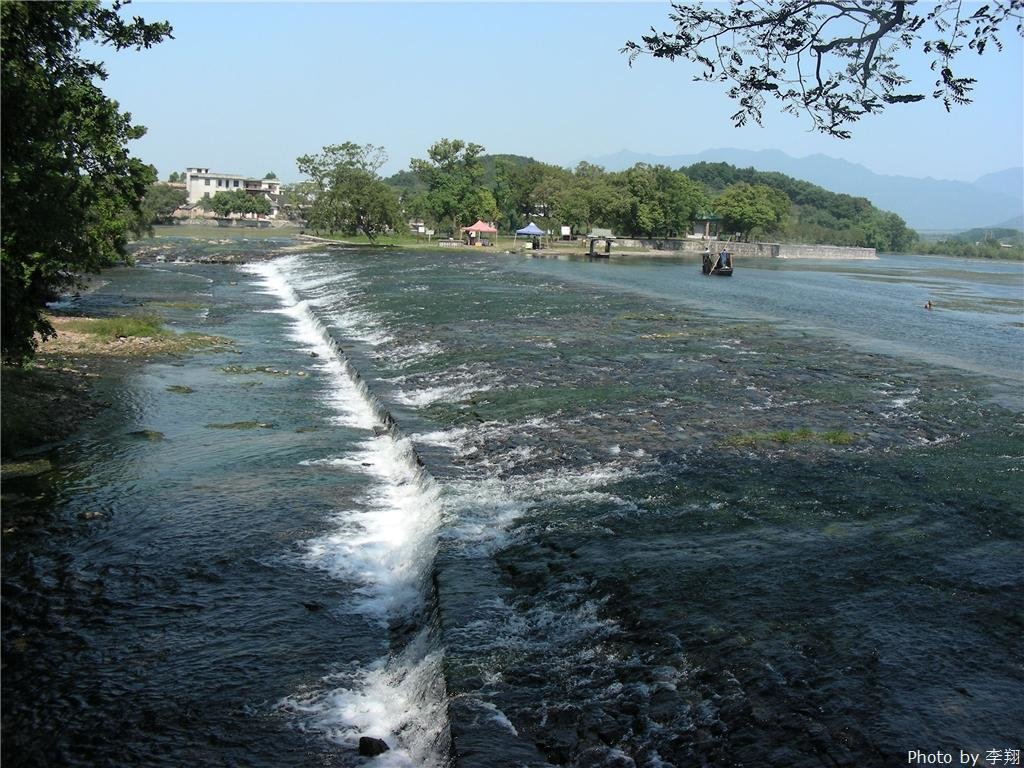 Scenery of Ling Canal.
Further north on the S202 is Bajiao Zhai Geological Park with its peculiar purple pinnacles. 2,000-year-old Ling Canal, China's second greatest canal, is also in Xing'an County, and families especially may be interested in the rides and fun at Merryland.
Travel Essentials
Location: northwest Xing'an County, about 110 kilometers north of Guilin,
Opening hours: 7:00 a.m. – 5:30 p.m.
Transport: Direct buses from Qunzhong Road, Beiji Square (北极广场 /bay-jee gwung-chung/), Guilin go to Cat Mountain from 10:30 to 15:30.
Futher Reading
Latest Tips on The Cat Mountain
Cat Mountain is not open to foreign tourists. Complicated formalities are required to get permission into the area.
Questions and Answers About The Cat Mountain
Carol
2011-09-05
Show Answer
As you know Cat Mountain is not open for non-Chinese tourists. We once ask for procedure and seek an opportunity to make our customers go there, but in vain. The procedure is complicated than you can imagine. At present, in Guilin, no mountain is proper for hiking. As travel agent, we could not take ant risky to put our customers to non-certificated activities. It seems that you are interested in adventure activities. We specialize to plan hiking along Li River, hiking around Longji terrace field.
maureen wartski
2011-09-03
Show Answer
How would one get permission to climb Cat Mountain? If this isn't possible, what mountains can be hiked in the region?
Hello Maureen Wartski, Permission for climbing Cat Mountain (Maoer Shan) is obtained by applying to the Maoer Shan Environmental Protection Management Office. I am currently in the process of applying to climb myself (I'm from the UK.). Contact me in 2 months if you still want to climb Maoer Shan and I will tell you how it went. All the other mountains in the Guilin region, and indeed in the Guangxi Region, can be climbed without permission, as far as I know. I would recommend the mountains of Longsheng in the county just west of Cat Mountain. They are almost as tall, with rice terraces and minority villages. Gavin Van Hinsbergh gavin@chinahighlights.com Gavin Van Hinsbergh replied on 2011-09-05
April Offer $25 Coupon
Send your inquiry before Apr. 30, 2014, and we will email you a $25 coupon.
The coupon is valid till Dec. 31, 2014, for paying tour packages worth $250 or up.
The coupon cannot be used for paying flight tickets, train tickets, hotel rooms and day trips.
Travel Advice or Question? Ask us here

China Highlights
Guilin Travel Guide