Guilin: the Tour with More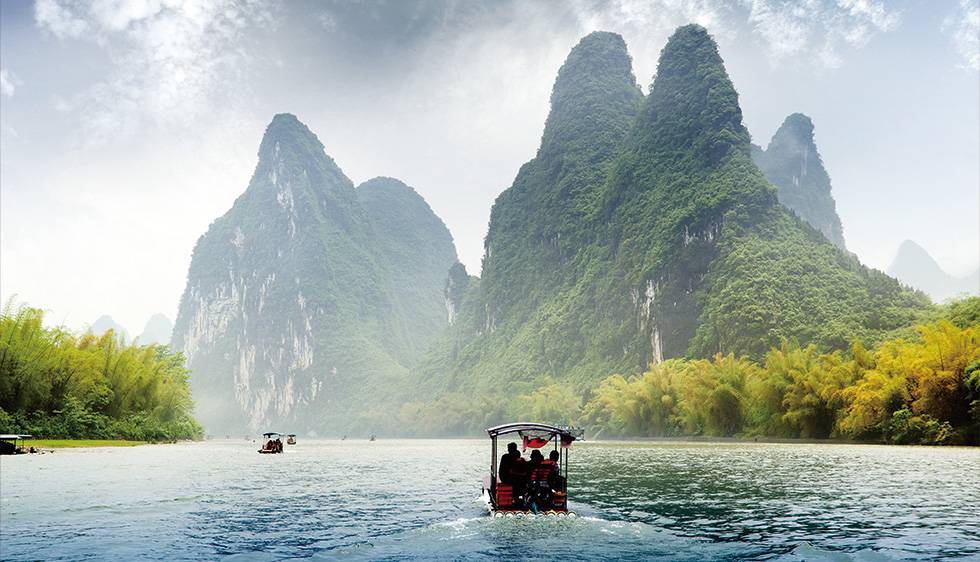 Private tours no longer carry a high price tag, and let you venture beyond the classic sites. You can experience a side of China tourists rarely get to see.
We actively seek new routes, develop rich experiences in order to offer you a beyond ordinary itinerary. As a China-based specialist, we offer tours with more…
Bamboo Rafting on the Li River
When designing your holiday we offer you more choice and more control. You're not restricted to the cruise boat from Guilin to Yangshuo, but exciting alternatives such as a bamboo-style motor raft via Xingping, or a hike along the Li River.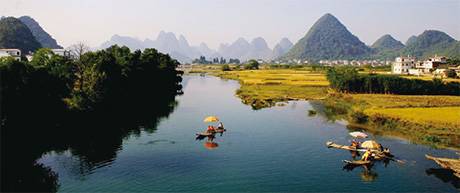 Minority Family Living in the Mountain Rice Terraces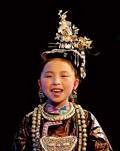 Be welcomed in to an old wooden house where four generations of a local family live together. Chat with them and get to know about life in the mountainous countryside. Our friendly hosts are happy to treat you with local specialties like oil tea and bamboo rice. Why not join in and learn how to make these dishes with the family, and finally taste your fruit of labor. Watch Longji Guided Hike Video.
Discover Chinese Tea Culture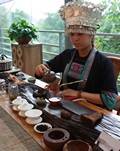 Experience authentic tea culture and taste different kinds of tea at traditional settings of a tea house. Discover the rich flavors and cultural meanings, such as why you tap your fingers on the table as the tea is poured, and why this is related to the Emperor.
If you require we can arrange a tea ceremony and Chinese harp for small groups.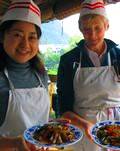 Chinese Cooking Workshop
Explore the local market for fresh ingredients before you head for the kitchen and learn one or two authentic Chinese dishes. The chef speaks good English and makes this experience a lot of fun. It's a great activityfor all-ages .
Family Photo Shooting in Yangshuo
Preserve lovely moments of your family at Yangshuo's breathtaking scenes by a professional local photographer.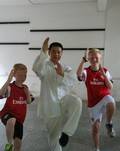 Calligraphy & Chinese Painting
Learn China's ancient artistic traditions and create your own work of art with a tutor's guidance.
Kungfu or Taichi Practice
Refresh your body, mind and soul in Yangshuo's natural environment by learning traditional Chinese martial arts. If you've never tried it before, don't worry, we'll show you some moves.
Cormorant Fisherman at Dusk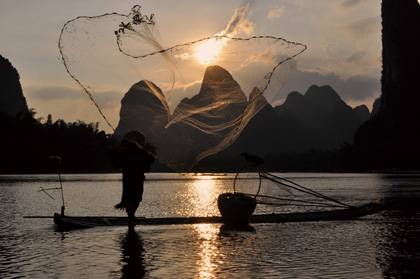 Cormorant fishing is quite a unique practice in South China. We will make it more than just watching from a tourist boat with a crowd in Yangshuo, but take you to the best ancient village and make it a photo-worthy experience you will never forget.
Photograph the fishermen at sunset, as they cast their nets on the river, as cormorants line the bamboo raft. We even arrange for the fisherman to light their gas lamps, giving you the chance for amazing photos.
It is our relationship with the local photographic community and expert guides that make this type of experience possible.