Top Things to Do in Guilin
The old Chinese saying goes, "Guilin's mountain and water scenery is the best under heaven." Guilin has the most famous karst topography in the world, with limpid rivers and lakes, verdant hills, grotesque rocks, and mysterious caves. Touring Guilin and the surrounding towns of Yangshuo and Longsheng is all about scenery and leisure, such as cruising along the Li River, pedaling in the countryside, and visiting minority villages.
China Highlights has listed for you the following top things to do in Guilin.
Li River Cruise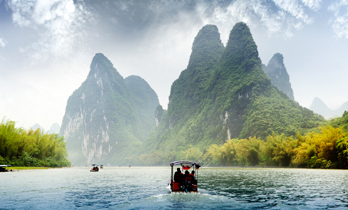 The 83-kilometer-long waterway from Guilin to Yangshuo is like an artist's masterpiece. A cruise along this ink-painting-like river is an unforgettable experience. It is the must-see attraction in Guilin, which is included on almost every travel itinerary. During the cruise travelers will see karst mountains, traditional villages, bamboo groves, and local farmers working in the fields. Read more on Li River Cruise
Li River Hiking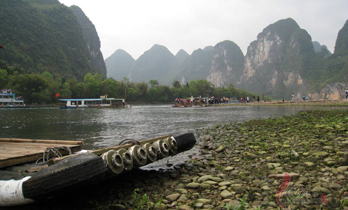 The stretch from Yangdi to Xingping offers a great opportunity to see the gorgeous Li River scenery and the life of the farmers who live by the river. The hiking route takes about 4-5 hours to walk. Read details on Li River Hiking
Reed Flute Cave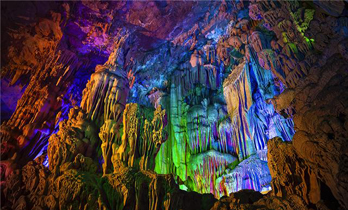 Reed Flute Cave is a fascinating gallery of natural sculpture. It is filled with a large number of stalactites, stalagmites and rock formations in weird and wonderful shapes. It is the best among all the caves in and around Guilin. Visit to the cave takes about 4 hours.
City Central Lake Area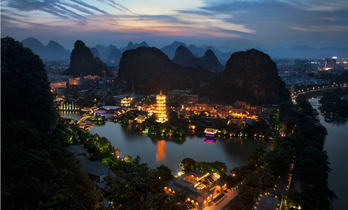 The Two Rivers and Four Lakes Water System forms a continuous picturesque waterway through the center of Guilin City. The sight is especially pretty at night with the colorful lighting. There are two ways to visit the two rivers and four lakes - one is to take walk around the lakes, and the other is to take a cruise boat.
Yangshuo Bamboo Rafting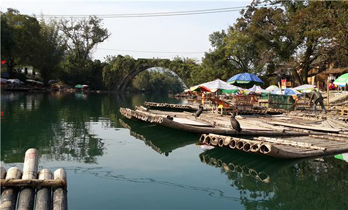 The Yulong River, a small tributary of the Li River only has bamboo rafts to ferry passengers down the river. It is a most relaxing experience to recline on a bamboo chair of the raft and enjoy the tranquil atmosphere.
Yangshuo Countryside Cycling
Biking leisurely through the rice paddies, fruit orchards, karst hills, and tranquil villages gives you a fascinating insight into the rural life in China. You may also visit one or two of the local farmers' houses.
Nightlife on West Street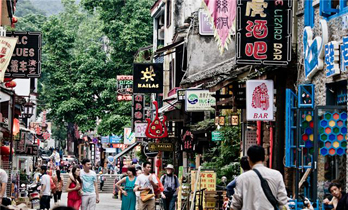 At Yangshuo's famous West Street, you can simply relax yourself in one of the bars or cafes, or do some souvenir shopping at the numerous stands. At the West Street, you will never get bored.
Longji Rice Terraces and Minority Villages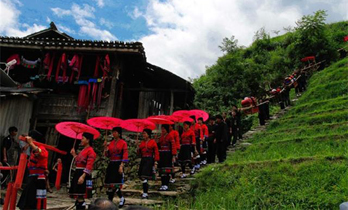 Longji's rice terraces look like great chains or ribbons as they wind round the contours in tiered bands. The ethnic minority villages are also worth exploring.
Watch Impression Liu Sanjie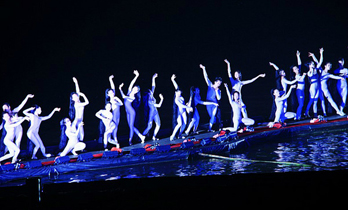 The Impression of Third Sister Liu' is a spectacular nighttime show with colorful lights, music and folk songs, all staged on the Li River. It is one of the creations of famous Chinese director Zhang Yimou.
Eat Guilin Rice Noodle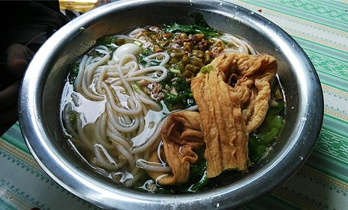 Rice noodles is the most popular local snack in Guilin, and local people also consume it as breakfast, lunch or dinner. Guilin rice noodles can probably be found within 100m of any town or city corner.
Top Guilin Tours
Relaxing on the Li River, and cycling among the paddy fields of Yangshuo's countryside can be leisurely enjoyed in 3 days.
Visit minority villages among Longji's Terraced Fields. Cruising on the Li River and cycling in Yangshuo countryside are included.
Questions and Answers About Top Things to Do in Guilin
dr saibal Rakhit
2014-01-22
Show Answer
Strangely if I want to see Beijing,Guilin, Xian and Zhinjiaji( mount ti-enman) while in China..the air ticket from Kolkata cost RS.2,80,000 but if I go from Kolkata to Beijing and back,Kolkata to Guilin and back ,Kolkata to Xian back and kolkata to Zhinjiaji and back it will cost me only..Rs.1,00,000..No one have noticed this to attract tourists..
Hi,
there is no fligthts from Kolkata to Guilin and back ,Kolkata to Xian back and kolkata to Zhinjiaji and back. If you need some tours, we can customize it to you:http://www.chinahighlights.com/tour/cht-63/ here are detail itineray and qutoatio for your reference.
Christy
Christy Luo replied on 2014-01-22
April Offer $25 Coupon
Send your inquiry before Apr. 30, 2014, and we will email you a $25 coupon.
The coupon is valid till Dec. 31, 2014, for paying tour packages worth $250 or up.
The coupon cannot be used for paying flight tickets, train tickets, hotel rooms and day trips.
Travel Advice or Question? Ask us here

China Highlights
Guilin Travel Guide