Guilin Travel Tips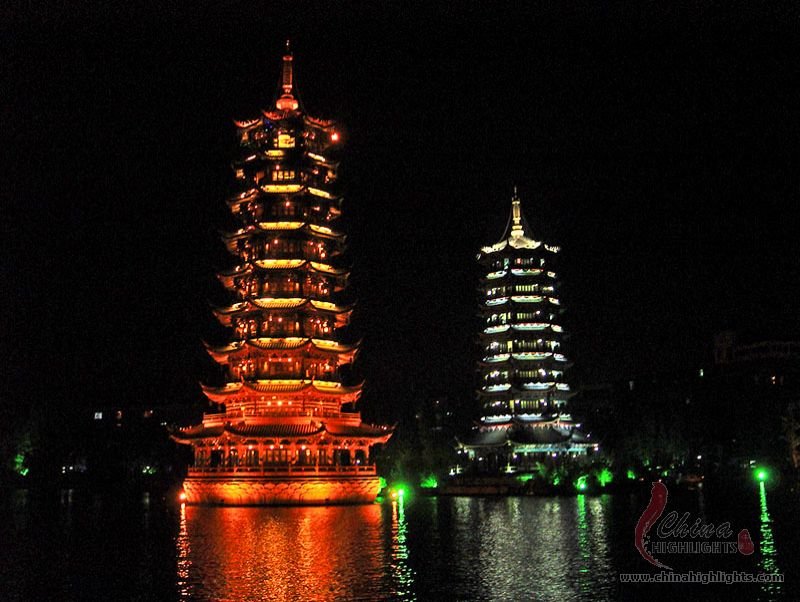 Best Time to Visit
The weather here is characterized by heavy humidity. Every year in the months of June and July is the rainy season, it is suggested to prepare umbrellas or raincoats (more convenient for mountain climbing).
Though Guilin is suitable for traveling all year round, and Li River has its beauty in all four seasons, the most popular time is from April till October. See more about Guilin Weather.
Accommodation
Guilin is a very popular tourist destination for both Chinese and foreign travelers. Lodging in high seasons(from April to October) is very busy, particular for the public holidays of New Year Holiday, the Labor Day(the first three days of May), the National Holiday (from 1st to 7th October). So you are always advised to book a hotel in advance. We at China Highlights have teemed up with a wide range of hotels in Guilin, and is able to provide the best deals on Guilin hotels.
Compared to Shanghai or Beijing, Guilin is a "mini" city. It usually won't cost RMB30 to return to a hotel in the urban region.
Dining
Lots Guilin cuisines are spicy. If you are not used to spicy food, tell your travel advisor, local tour guide or tell the restaurant waitress in advance. See more introduction of Guilin food and restaurants.
Useful Information
Useful Phone Numbers
Banks
Bank of China, Guilin Branch
Address: 2 Central Zhongshan Road
Agricultural Bank of China, Guilin Branch
Address: 476 Central Zhongshan Road
China Bank of Communications, Guilin Branch
Address: 17 Central Zhongshan Road
Post Offices
Guilin Post Office Zhongshan Branch: No.55 Zhongshan Road.
Zhongbei Branch: No.100 North Zhongshan Road
Book Store
Guilin Xinhua Book Store
Address: 28 Central Zhongshan Road, close to the south side of City Centtral Square.
Guilin Book City
Address: Located on Central Zhongshan Road, close to north side of City Central Square.
Religion
Guilin Mosque
Address: 1 Chongshan Road, at the end of Xicheng Pedestrian Street
Guilin Christian Church
Address: 50 Central Zhongshan Road
Hospitals
People's Hospital of Guilin 桂林市人民医院
Address: 12 Wenming Road
Traditiona Chinese Medicine Hospital of Guilin 桂林市中医医院
Address: 2 Lingui Road
Related Link

China Highlights
Planning a trip? Ask us here 800-2682918 (USA & CA)
86-773-2831999 (Int'l)
Q:
Fizah
Asked on 2013-01-21
Reply
How''s the weather like in Guilin around mid March 2013?
Hi Fizah, the weather is mild, with heavy humidity and occasional drizzles and sunny days. The average temperature is 12°C-18°C. A coat and a light sweater are enough to cope with the weather, but thin sweaters and long-sleeve T-shirts are suggested when it becomes warmer during the day.
Whitney Liao Replied on 2013-01-22
Q:
Felshya
Asked on 2012-10-13
Reply
Hi, I am planning to visit Guilin on 19th of oct and be there until 21st. I am traveling with my friend and we are gonna start from zhuhai by bus and we have booked hotel by self. All we need is from Friday to Monday a travel plan to effectively visit all these places. Is there any tour guide and what will be the cost for the same.
Thank you for your enquiry, The tour guide service is 100$/day in Guilin, for 8 hours working time in the day. we both offer private tour packages and group tour packages for our customers, you can choose our private tour package if you want a flexible easy tour, you are also welome to join our group tour package for saving your cost.i have sent the private tour package with quotation to your email box, please check your email to see the detatil.
Lily Guo Replied on 2012-10-13
Q:
Indu
Asked on 2010-10-03
Reply
What is the best way to get to Gui Lin? We will be travelling from Beijing.
Hi Indu, This is Coco, from China Highlights. There are 2 ways for your concern from Beijing to Guilin. 1. by train. There are 5 trains from Beijing to Guilin each day. It is about 23-27 hours train travel. You can see more on this website. http://www.chinahighlights.com/china-trains/search-result.asp?Txt_FZ=beijing+&SearchType=A&Txt_DZ=guilin&button.x=0&button.y=0 2. by air.It is about 3 hours flight travel from Beijing to Guilin. You can see more here: http://www.chinahighlights.com/china-flights/flight-list.asp?QueryID=205099&fcook=2010100423490549&star=PEK&dest=KWL&rDate=2010-10-6 If your time possible for you, you can take a train to Guilin, but the better way we suggest is by air. It can save much time for you to see more around China. If you need us to arrange the transportation for you, please let me know. best wishes, Coco Coco Yang Replied on 2010-10-04
Guilin Travel Guide