Guilin Weather in January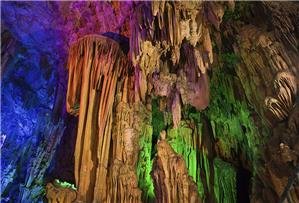 Reed Flute Cave
Weather: January is the coldest month in Guilin. It rarely snows, and the temperature is not low compared to cities in North China, but it still feels quite cold because it's damp and windy. There is usually no heating in most places except the top hotels, and this makes it feel doubly chilly.
Average daily low and high temperatures are 12 °C (54 °F) and a chilly 5°C (41 °F) in January. There is about 64 mm of total rainfall each month, and it rains most of the days of the month. See the current weather and forecast>>
Clothing: Prepare warm clothes such as padded jackets, thick sweaters, gloves and scarves to keep warm. Sometimes the roads are slippery due to dampness and frost, so wearing comfortable skid-proof walking shoes is recommended.
Things to Do
"Warm" Caves: Guilin has a lot of natural caves, the best of which include Reed Flute Cave and Seven Star Cave in Guilin, and Silver Cave in Lipu Country, close to Yangshuo. These caves really feel quite warm when entering from outdoors, so are a good choice at this time of the year.
Dine in Yangshuo: Most tourists come to Guilin to see Yangshuo, the Li River, and the surrounding region. It is a quaint town with a lot of character with many small restaurants where you can enjoy the local beer fish and a variety of good-quality Western food on a cool night. There are restaurants in luxury hotels and quaint mom and pop Guilin mifen (noodles) restaurants on the outskirts where local people eat for you to explore and experience.
Li River cruises operate all year around. Although the scenery is not as good as during the rest of the year, you still can see the famous peculiar limestone mountains. All ships are air-conditioned, so it is comfortable inside the cruise ships.
Chinese New Year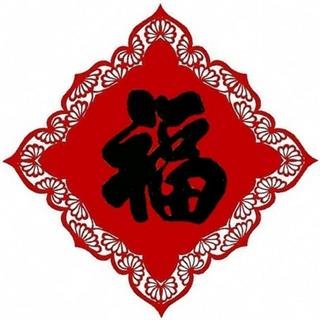 Chinese New Year is the biggest Chinese holiday season, and most people get about a week off. People will mainly spend their time with family and friends, celebrate with special food, and set off fireworks. There are explosions all around at mid-night of the Eve. It is the equivalent to the Christmas and New Year's holidays in the West. The Chinese New Year usually falls in February, though in a third of the years, it falls in late January.
Foreigners will find the city empty because a large percentage of the city's workers go home for the holidays. People want to get back for a traditional reunion on Chinese New Year's Eve. They depart the day on Chinese New Year's Eve or the day before.
You might enjoy the quiet uncrowded streets in Guilin. Or you might think the city of Guilin is more boring during the holidays, but you can still have fun with fireworks, try the holiday food, buy souvenirs, and experience the customs. Most shops will close during the festival, all but big department stores and restaurants (big restaurants). Small snack shops will almost all be closed and street food vendors become scarce.
However Yangshuo particularly will be crowded, usually with traffic jams in the town and roads to major attractions, especially if it is a warm New Year holiday. The city and all attractions are colorfully decorated for the new year, such as by hanging red lanterns.
January is generally a low travel month.
But if Chinese New Year falls in the month, expect crowds at the airport, train stations, and bus stations. Expect high rates for hotel rooms and greater difficulty reserving flights and train tickets. Book in advance, and we can help you get discounted rooms and tickets.
Guilin Tours
China Highlights offers Guilin tour packages, or we can tailor-make a tour to suit your needs. Through years of experience and customer feedback, we've created a variety of tours.
Further Reading
Guilin Climate Information by Month
Questions and Answers About Guilin Weather in January
Jacklin
2013-01-01
Show Answer
Hi there.Nice to meet you. My name is Jacklin and I would like to find out about your weather in Guilin from 17th till 31st Jan 2013. Happy new year to you!We are wondering if the weather in Guilin requires heavy attires coz it''s winter. Will it be wise for us to shop for winter clothing there?Please reply us.
Dear Sir or Madam, It will be 2-7℃(35.6-44.6℉), it'll cold and windy. You'd better take down jacket, sweater and gloves to keep warm. Eventhough you could buy the clothes in Guilin, I am afraid you can't stand the cold weather when arriving in Guilin. You could check the new inforamtion before leaving for Guilin. Please click: http://www.weather.com.cn/en/weather/101300501.shtml Lussie Lu replied on 2013-01-02
April Offer $25 Coupon
Send your inquiry before Apr. 30, 2014, and we will email you a $25 coupon.
The coupon is valid till Dec. 31, 2014, for paying tour packages worth $250 or up.
The coupon cannot be used for paying flight tickets, train tickets, hotel rooms and day trips.
Travel Advice or Question? Ask us here
China Highlights
Guilin Travel Guide