Guiyang Flights
Domestic Flights
Hong Kong & Macau Flights
International Flights to China
Search Guiyang Flight Schedule
Dep. - Arr.
From - To
Flight NO.
Aircraft
Days Available
 
 
07:25 - 11:10
Hangzhou - Guiyang
CZ5915
737
07:25 - 11:10
Hangzhou - Guiyang
CZ5915
737
07:25 - 11:10
Hangzhou - Guiyang
MF8465
737
07:25 - 11:10
Hangzhou - Guiyang
MF8465
737
07:30 - 10:25
Beijing - Guiyang
CZ3686
321
07:30 - 09:10
Guangzhou - Guiyang
CA4360
73G
07:30 - 09:10
Guangzhou - Guiyang
SC4360
73G
07:30 - 09:10
Guangzhou - Guiyang
ZH4360
73G
07:40 - 10:50
Beijing - Guiyang
ZH1461
738
07:40 - 10:50
Beijing - Guiyang
SC1461
738
07:40 - 10:50
Beijing - Guiyang
CA1461
JET
07:50 - 10:15
Hangzhou - Guiyang
CA1751
JET
07:50 - 10:15
Hangzhou - Guiyang
ZH1751
319
08:10 - 11:20
Beijing - Guiyang
HU7189
738
08:10 - 11:15
Beijing - Guiyang
HU7189
738
Top Guiyang Hotels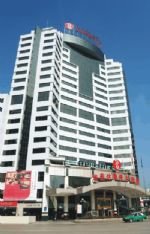 Ramada Plaza Guiyang

From
$106
/ per night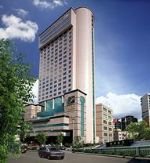 Trade Point Hotel

From
$106
/ per night
Sheraton Guiyang Hotel

From
$163
/ per night
Other Flight Cities
Guiyang Longdongbao International Airport (KWE) - Airlines - Domestic Destinations

| Airlines | Domestic Destinations |
| --- | --- |
| Air China | Beijing, Chengdu, Shenzhen, Shanghai Pudong, Hangzhou, Guangzhou |
| China Eastern Airlines | Wuxi, Changsha, Shanghai Pudong, Hangzhou, Shanghai Hongqiao, Liping, Nanchang, Qingdao, Nanjing |
| China Southern Airlines | Beijing, Zhuhai, Zhengzhou, Changsha, Chengdu, Xian, Wuhan, Chongqing, Dali, Guangzhou, Hangzhou, Wenzhou, Urumqi, Harbin, Shenzhen, Jinan, Kunming, Nanjing, Nanning, Shenyang, Shanghai Pudong, Shanghai Hongqiao, Ningbo |
| Tibet Airlines | Chengdu, Lhasa, Nanjing |
| Tianjin Airlines | Chongqing, Haikou, Hangzhou, Zhengzhou, Yinchuan, Xian, Jinan, Nanchang, Wuhan, Tongren, Tianjin, Taiyuan, Qingdao, Nanning |
| Others Airlines | Xiamen Airlines (Changsha, Fuzhou, Hangzhou, Lijiang, Xiamen), Sichuan Airlines (Lanzhou, Quanzhou, Wenzhou, Xuzhou, Kunming), etc |
Guiyang Longdongbao International Airport serves the city, and is only 10 kilometers from Guiyang city center.
Guiyang is the capital of Guizhou Province in southwestern China. It is situated in the central-north area of the province, which is in eastern Yunnan-Guizhou Plateau. Praised as "the Pearl on the Plateau", Guiyang is the political, economic, commercial, and transportation hub of southwestern China.
An expressway between Guiyang Longdongbao International Airport and the city center is available, and makes for only a 20 minutes drive. The airport has direct domestic flights to most major cities in China, including Beijing, Shanghai, Guangzhou, Haikou, Chengdu, Kunming, Shenzhen, Zhuhai, Fuzhou, Guilin, Xiamen, Nanjing, Shantou, Shenyang, Dalian, Qingdao, Xi'an, Wuhan, Wenzhou, Nanjing, Changsha, Beihai, Zhanjiang, Luzhou, Chongqing, Jinan, Hangzhou, Nanchang, Zhengzhou, Hong Kong, Taipei, and Macau. International routes reach Bangkok, Singapore, and Sydney.
Find the Guiyang flights that suit you best and China Highlights will do the rest! Reliable information and friendly, prompt service for your Guiyang flights are just a few clicks.