Haikou Shopping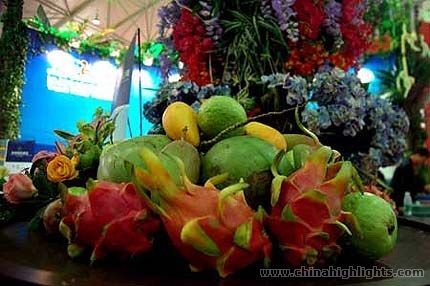 Haikou is a large city and it is one of the commercial centers in Hainan Province. The main special local products include coconut carving, coral bonsai, crystal, pearl, Xinglong coffee, Huangdenglong Chili sauce, pepper, palm sugar, etc. There are many local products shops. Tourists can go there and buy some peppers, palm sugars and other souvenirs.
Recommended Shopping Center
Haixiu Avenue
The Haixiu Avenue is the most prosperous business street in Haikou. There are many souvenir shops. Tourists can buy the crystals, pearls in these jewelry stores. Coffee, palm sugar, coconut carvings can be bought in those local product shops.
Dadongmen Market
The Dadongmen Market is the distributing centre of the seafood. Tourists can buy some dried squid and other fish products. Across the Dadongmen Market, there is an antique street; tourists can buy some antiques there.
Bailongnan Fruit Market
The Bailongnan Fruit Market is located at the Bailong South Road. Tourists can buy fresh mangos, pineapples, coconuts, jackfruit, carambola, durian and other fruits of the season.

China Highlights
Planning a trip? Ask us here 800-2682918 (USA & CA)
86-773-2831999 (Int'l)
Q:
Su LakKiong
Asked on 2012-08-28
Reply
I will stay one night in Haikou so which hotel u recommend? My flight leaving Haikou at 10.45am to Singapore.
Dear Su Lakkiong, There are many hotels can be chosen. You could get the information on our website and you also could book it directly on line. Please click:http://www.chinahighlights.com/hotel/search-hotel.asp Lussie Lu Replied on 2012-08-28

Guobin shopping center(国宾购物中心) Address: 44 Haixiu Road, Haikou(海口市海秀大道44号). You can take the bus line 10, 19, 1, 29, 2, 32, 34, 36, 50 to Guobin building(国宾大厦站). nicky Replied on 2011-09-29
Q:
regina
Asked on 2011-04-27
Reply
hi, i m going to haikou in may with my family. can anyone tell me i me is there any night markets n food steet?
Hi, There is a night market selling clothes and food at Xi'men(西门). You could ask the taxi driver to take you there. Thanks for sending your question on our web. Have a nice trip. Kevin Ma Kevin Ma Replied on 2011-04-28
Haikou Travel Guide