Hangzhou Maps
Hangzhou maps cover Hangzhou area, the location, and the city center, including attractions and transport. See the West Lake Tourist Map show the attractions around the West Lake.
Hangzhou Tourism Map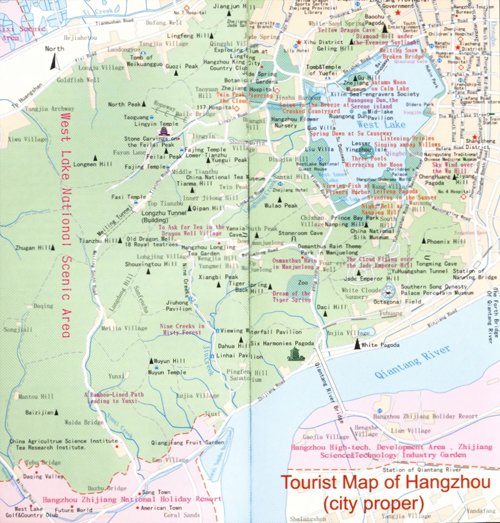 Other City Maps
View Hangzhou details on Google map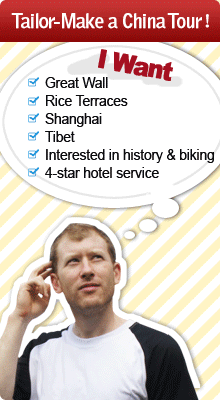 Questions and Answers About Hangzhou Maps
grace
2013-10-09
Show Answer
how do i get to hangzhou from shanghai?
There are bullet trains from Hangzhou to Shanghai , it takes about 1 hour train journey only.
Lily Guo replied on 2013-10-09
Khair
2013-08-16
Show Answer
i w''ll visit to hangzhou after a couple of days,i w''ll come from Bangladesh for a official visit for 15 days. so, can u provide me the names of some shopping centre at Hangzhou?
Recommended Shopping Sites
MIXC 万象城购物中心
Address: No.701,

Fuchun

Road,

Jianggan

District (

江干区富春路701号万象城

)
Tel: 0571-8688 2233
Average Price Per Person: 778

yuan
Hangzhou Mansion Shopping Mall 杭州大厦购物城
Address: No.1,

Wulin

Square,

Xiacheng

District (

下城区武林广场1号

)
Tel: 0571-8515 3911
Average Price Per Person: 2,100

yuan
Intime Department Store 银泰百货
Address: No.98, South

Yan'an

Road,

Shangcheng

District (

上城区延安南路98号

)
Tel: 0571-8700 2888
Average Price Per Person: 501

yuan
Lily Guo replied on 2013-08-19
Kemble
2013-08-05
Show Answer
Can you recommend some budget hotels,close to West Lake - thanks Kemble
Dear Sir or Madam, Here are some options. 1.Home Inn (West Lake Hotel): No.221-1 Qingchun Road 2.Home Inns Qingchun - Hangzhou: YanAn Road 306, Hangzhou 3.GreenTree Inn (Xihu Hubin) - Hangzhou: Jiefang Road 222, Shangcheng District 4.Min Su Hotel Duanqiao - Hangzhou: No.6, Baoshi Lane 2, Baoshu Road Lussie Lu replied on 2013-08-05
Dennis
2013-04-18
Show Answer
What is the best way to travel from Heshan to Hangzhou?
Dear Dennis, I am not sure which Heshan you mean, could you please provide more information about it, so that I will check the transportation for you. Thanks. Lussie Lu replied on 2013-04-19
Xin Yan
2012-12-13
Show Answer
Hi, my family tour will travel to Hangzhou, Suzhou, Wuxi, Shanghai for 5 days 4 nights (Already have tour agent from Malaysia). I will end tour at Hangzhou. After this tour we will extend Free n Easy at Hangzhou on 30/5/13 to 01/6/13. Within this 2 days i have no idea which place for us to further explorer either Hangzhou or Shanghai. If Shanghai we need transport to go Shanghai and back Hangzhou again because our flight are depart from Hangzhou to Malaysia. Can you have any tour to recommend? We had about 20 person (including children).
Hi Xin, we can tailor-make this tour for you. Start from Hangzhou, sight-seeing in Shanghai, back to Hangzhou and escort you to the airport. Please kindly advice
1. class of hotel: 3/4/5 star
2 How many children & how old
Then we will send you the quotation with detailed itinerary.
Whitney Liao replied on 2012-12-13
April Offer $25 Coupon
Send your inquiry before Apr. 30, 2014, and we will email you a $25 coupon.
The coupon is valid till Dec. 31, 2014, for paying tour packages worth $250 or up.
The coupon cannot be used for paying flight tickets, train tickets, hotel rooms and day trips.
Travel Advice or Question? Ask us here
Hangzhou Travel Guide
Hangzhou Facts
Chinese Name: 杭州
Chinese Pinyin: háng zhōu
Location: East of China
Latitude: 36°13' N
Longitude: 120°12' E
Elevation: 41.7M (137 FT)
Time Zone: (UTC+8)
Area Code: 0571
Population: 6.83 million