Harbin Facts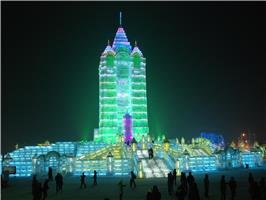 Harbin Ice and Snow World
Name: Harbin (哈尔滨; Hā'ěrbīn /har-bin/)
Meaning: "a place for drying fishnets" in the Manchurian language
Previous names: Kharbin (Russian)
Features
Harbin has become world famous for its annual snow and ice sculpting winter fests.
"Oriental Moscow"
Popular winter skiing holiday destination
A city with great Russian and European influence
International crossroads
Booming economy
Transportation hub in the northeast of China
Main Attractions
Harbin International Ice and Snow Festival, Grand World of Ice and Snow, Ice Lantern Festival, Yabuli Ski Resort, Jihua Ski Resort, Sun Island
Architecture and sightseeing: Old Quarter, St. Sophia Cathedral, Central Avenue (pedestrian street), Stalin Park
Most popular souvenirs and local products: ginseng, Chinese herbs, Russian products such as furs and Russian dolls
Most popular local food: Russian-style heavy bread, European-style pastries, chicken stewed with mushroom
History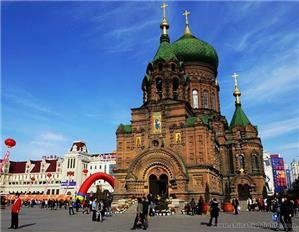 St Sofia Orthodox Church
The city started as a Russian-built settlement to support a railway between Vladivostok and the Russian Port Arthur. Tens of thousands of Jews settled there, and the city was known as cosmopolitan and comparatively wealthy. Now it is the largest city in the province and still has substantial Russian influence.
1898 Russians built the first buildings.
1918 Russian refugees settled in large numbers.
1932 Japan captured the city.
1946 The Soviet Union gave the city to the Chinese Communists.
Geography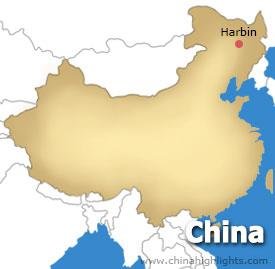 Location of Harbin in China
Significance of the city: The city is now a large industrial city with substantial commerce with South Korea, Japan and Russia.
Nearby cities: Changchun (148 km/238 mi)
Municipality terrain: The large municipality is situated on a plain crisscrossed by rivers and canals.
Elevation: 150 m (488 ft)
Main rivers: Songhua River
Location Information
Municipality location: 44° 04′ - 46° 40′ N, 125° 42′ - 130° 10' E; northeastern China near the Russian border.
Municipality population: 10,636,000
Municipality area: 53,068 sq km (20,489 sq mi)
Municipality population density: 200/sq km (519/sq mi)
Urban area: 2,089 sq km (806 sq mi)
Urban population: 4,517,000
Urban population density: 2,162/sq km (5,601/sq mi)
North to south distance of main urban area: 24.5 km (15 mi)
East to west distance of main urban area: 20 km (12 mi)
City Center: Central Avenue
Climate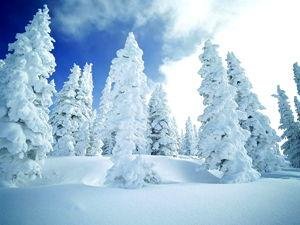 Harbin in winter
Annual average high temperature in July: 28 °C (82 °F)
Annual average low temperature in January: -24 °C (-11 °F)
Monsoon-influenced, humid continental climate; annual precipitation: 524 mm (20.6 in)
The city experiences very cold, dry winters and rainy, warm summers.
Economy
Average annual income: 36,961RMB (5,205 USD)
Development: developed; the city is rapidly developing as an East Asian and Russian commerce and transportation hub and an industrial city.
Industry: 50.9% tertiary industry (services, tourist industry), 37.8% secondary (heavy industry, equipment manufacturing, petrochemicals), 11.3% primary (agriculture, fishing industry)
CBD: 45.77N, 126,63 E near St. Sophia Orthodox Church
Shopping Streets: Central Avenue (malls and restaurants), Guogeli Dajie (see Russian buildings), Jianshe Street (Chinese-Russian Market)
Transportation
Harbin Taiping International Airport is 35 kilometers from the city center.
1 main regular train station
5 regular train lines
1 bullet train line to Beijing
7 important highways
A large inland waterways transportation
Questions and Answers About Harbin Facts
April Offer $25 Coupon
Send your inquiry before Apr. 30, 2014, and we will email you a $25 coupon.
The coupon is valid till Dec. 31, 2014, for paying tour packages worth $250 or up.
The coupon cannot be used for paying flight tickets, train tickets, hotel rooms and day trips.
Travel Advice or Question? Ask us here
China Highlights
Harbin Travel Guide