Anyang Hotels

No.6 Wenfeng Avenue, Yindu District, Anyang, Henan Province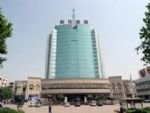 No.1 Youyi Road, Beiguan District, Anyang
The Anyang Hotel is located in the busy downtown area of Anyang, Henan Province. It is about 15 minutes' walk to the Anyang Railway ...
Near: Anyang Railway Station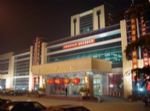 Middle section of Zhongzhou Road, Tiexi District, Anyang

Note: Prices vary with date(s) of stay. Continue and enter your date(s) for the true price.