Baoding Hotels

No.88 Fuqian Street, Laishui, Baoding, Hebei Province


333 Lekai Nandajie, Baoding, Hebei Province


999 Chayang Bei Avenue, Baoding, Hebei Province


Qiyi East Road 2358, Baoding, Hebei Province


No.1888 ChaoYang North Street, Baoding, Heibei, China


No.70 Tiane West Road, Baoding, Hebei Province


359 Jianhua Avenue (保定市建华大街359号)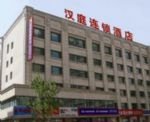 No.138 Minzu South Street, Heping District, Shenyang


No.218 Chao Yang Rd, New Technology Development Area, Baoding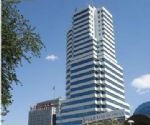 No.16 Chaoyang South Street, Xinshi District, Baoding
The Zhongyin Hotel Baoding designed and set up according to four-star standards, is a comprehensive building that integrates luxury ...
Near: Baoding Railway Station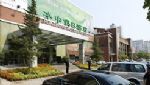 No.969 Chaoyang North Street, Hi-Tech Industrial Zone, Baoding
Huazhong Holiday Hotel is a regal business hotel for foreign guests, was built according to four-star international standards. It ...
Near: Baoding Railway Station

Guangping Street, Laiyuan, Baoding, Hebei Province


No.1 Road, Hotspring City, Baiyangdian, Baoding

Note: Prices vary with date(s) of stay. Continue and enter your date(s) for the true price.