Dalian Hotels
Dalian, situated at the south end of China's northeast Liaodong Peninsula, is an important seaport of Liaoning Province. China Highlights, which has been in the hotel business since 1959 and online since 1998, provides 74 hotels in Dalian in the following price ranges: luxurious, expensive, moderate, and budget. Our 24/7 individual travel advisor awaits your call. Can't decide where to stay? Only a free call can solve all of your problems: 800-2682918 (free in the U.S. and Canada) or 86-773-2831999 (international).
Rated
4.5
/5 based on
2
customer reviews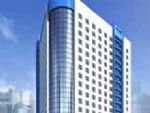 No.189 Tianjin Street, Zhongshan District, Dalian 116001, China
Opened in 2006, Express Holiday Inn City Center Dalian is Located in The Heart of The City.Bussiness and Commercial Center Where is ...
Near: Renming Road
95 Huizhan Road (Huizhan Lu) Shahekou District Dalian China
Opened in 2008, Howard Johnson Parkland Hotel Dalian is located in the Xinghai Square –This Hotel becomes first choice for exhibition ...
Near: Xinghai Square

B-2702, Tianxing Luosifu, Shahekou District (大连沙河口区天兴罗斯福B座2702)
The Tianxing Luosifu Apartment is located in the Shahekou District, surrounded by many supermarkets and department stores....

Yingbin Road 1, Zhongshan District, Dalian, Liaoning Province
The Dalian Bangchui Island Hotel is the state hotel of Dalian, just faces the sea....

103 Youhao Road, Zhongshan District, Dalian, Liaoning Province
Opened in 1987 and renovated in 2009, the Dalian You Hao Hotel is located at the buslting city center of Dalian, adjacent to the Youhao ...

18 Baiyu Street, Zhongshan District, Dalian
The Baiyu Hotel is a budget hotel located in the commercial area of Dalian.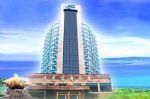 No.2 Binhai West Road, Xigang District, Dalian
The Dalian Binhai Hotel is located in the Xigang District of Dalian City, faces the Fujiazhuang Park and adjacent to the beach. This ...
Near: Fujiazhuang Seashore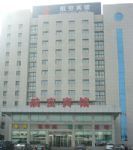 No.Yingke Road, Ganjinzi District, Dalian
The Aviation Hotel Dalian is located adjacent to the Dalian Zhoushuizi International Airport, just 3 minutes walk to the terminal ...
Near: Dalian Zhoushuizi Airport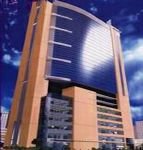 18, Jiefang Road, Zhongshan District, Dalian
The Dalian Sincere Apartment is located at the city center of Dalian. Surrounding the hotel are a lot of supermarkets and department ...
Near: Dalian Railway Station
Note: Prices vary with date(s) of stay. Continue and enter your date(s) for the true price.
In and Around
Airport
Train Station
Attractions
Business area
Administrative District