Guangyuan Hotels

Jingguo Road, Nanhe, Guangyuan


Based on 35 TripAdvisor traveller reviews

Jiange Town, Guangyuan


Based on 35 TripAdvisor traveller reviews

109 Zhengfu Street, Lizhou District (广元市利州区政府街109号)


Based on 35 TripAdvisor traveller reviews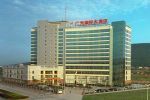 No.555 Juguo Road, Dongcheng Development District, Guangyuan
The Guangyuan International Hotel is a comprehensive hotel located in the middle of the Eastern Development Zone of Guangyuan city. ...
Near: Guangyuan Railway Station

Based on 35 TripAdvisor traveller reviews
Note: Prices vary with date(s) of stay. Continue and enter your date(s) for the true price.