Elephant Trunk Hill Hotels
Elephant Trunk Hill is the symbol of Guilin city, and got its name from its appearance as an elephant drinking water. Standing at the intersection of the Li River and Taohua River, Elephant Trunk Hill is the landmark and one of the most famous attractions in Guilin. Its main scenic spots include Water Moon Cave, Elephant Eye Cave and Puxian Pagoda.
Situated at the city center of Guilin, Elephant Trunk Hill has very easy transportation and is accessible on numerous buses, such as No. 2, 23, 16, 57, 58, and 88. It is only a ten-minute walk to Guilin Long-distance Bus Station and a 20-minute walk to Guilin Railway Station (Guilin South Railway Station).
Luxurious and boutique hotels in Guilin mainly center around Elephant Trunk Hill, such as Sheraton Guilin and Guilin Lijiang Waterfall Hotel, which are within a ten-minute walk from Elephant Trunk Hill. Moderate and budget hostels and guesthouses are also available.
The headquarters of China Highlights is located adjacent to Elephant Trunk Hill, only five minutes on foot. As professionals, China Highlights selected dozens of hotels near Elephant Trunk Hill and labeled them on the maps below, and you can select a hotel based on rates, stars, and recommendations from travelers who have used our services. If you have any problems, please call your individual travel advisor at China Highlights. Our 24/7 advice numbers in China are as follows:
800-2682918 (free in the U.S. and Canada); 86-773-2831999 (international)
Note: Please make sure you have "cookies" enabled on your browser before proceeding with your enquires on our website.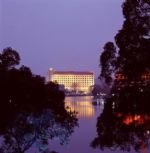 Location: Guilin Railway Station(1.47KM)
Lastest Review:"I stayed in this hotel for twice. The facilities were a little old. The room was no frills but comfortable "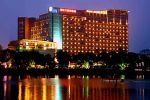 Location: Lijiang River(561M)
Lastest Review:"The Lijiang Waterfall Hotel in beautiful Guilin is perfectly located. If you are lucky enough to get "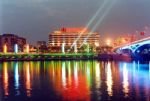 Location: Lijiang River(303M)
Lastest Review:"Centrally located, the Universal Hotel overlooks the famous Li River, markets, shopping centre and is "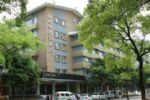 Location: Lijiang River(194M), Elephant Trunk Hill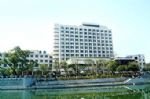 Location: Guilin Railway Station(454M)
Lastest Review:"Very well located hotel, with nicie view on the river, just few minutes away from all the nearby attractions. "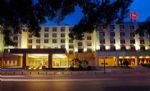 Location: Lijiang River(186M), Elephant Trunk Hill
Lastest Review:"The location and service at this hotel were good. Up to western standards. River walk to Elephant Trunk "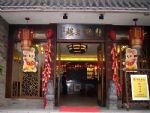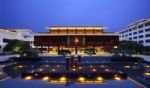 Location: Lijiang River(522M), Elephant Trunk Hill