Guilin Railway Station Hotels
Guilin Railway Station, also known as Guilin South Railway Station, located at the intersection of Shanghai Road and Zhongshan Road south, is the main railway station serving Guilin city. It is only about one kilometer south of the city center of Guilin. The station serves railway lines connecting to many major cities in China, such as Beijing, Shanghai, Guangzhou, Shenzhen, Nanning, Liuzhou, Qingdao, Zhengzhou, Ningbo, Wuhan, Zhanjiang, Maoning, Kunming, Changsha, and Chengdu.
The station can be reached by public buses No. 1, 2, 3, 4, 5, 9, 10, 11, 12, 16, 22, 27, 33, 51, 88, 91, 99, and 100. Direct buses from Guilin Railway Station to Guilin North Railway Station are also available, such as buses No. 1, 18, and 32.
Numerous budget hostels and moderate hotels are adjacent to Guilin Railway Station. You can walk to these hostels from the station, which takes just five minutes. You can also choose to stay in a luxurious hotel located in the city center, just one kilometer from the station.
China Highlights has labeled the locations of the hotels near Guilin Railway Station on the following map. You can select them by rates, stars, and recommendations of travelers. Choose the hotel that best fits your needs or send an email to your individual travel advisor at China Highlights at service@chinahighlights.com and get a reply within 2 to 12 hours.
Note: Please make sure you have "cookies" enabled on your browser before proceeding with your enquires on our website.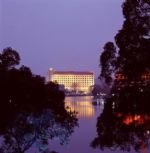 Location: Guilin Railway Station(1.47KM)
Lastest Review:"I stayed in this hotel for twice. The facilities were a little old. The room was no frills but comfortable "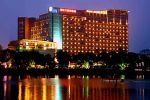 Location: Lijiang River(561M)
Lastest Review:"The Lijiang Waterfall Hotel in beautiful Guilin is perfectly located. If you are lucky enough to get "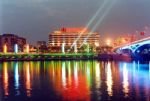 Location: Lijiang River(303M)
Lastest Review:"Centrally located, the Universal Hotel overlooks the famous Li River, markets, shopping centre and is "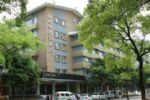 Location: Lijiang River(194M), Elephant Trunk Hill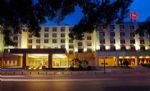 Location: Lijiang River(186M), Elephant Trunk Hill
Lastest Review:"The location and service at this hotel were good. Up to western standards. River walk to Elephant Trunk "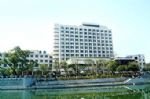 Location: Guilin Railway Station(454M)
Lastest Review:"Very well located hotel, with nicie view on the river, just few minutes away from all the nearby attractions. "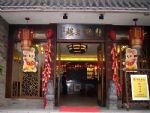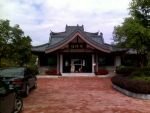 Location: Guilin Railway Station(1.15KM)