Hangzhou Railway Station Hotels
Hangzhou Railway Station, also known as City Station, is the main railway station serving Hangzhou city and falls under the administration of the Shanghai Railway Bureau. The station is located at the intersection of East City Ring Road and Xihu (West Lake) Avenue, only a ten-minute drive to West Lake. Consisting of seven platforms, it serves frequent non-stop CHR high-speed trains (taking about 45 minutes) and CRH high-speed trains that stop at main stations along the route (taking about 90 minutes) to Shanghai. Connecting with most of the major cities in China, it also serves CHR high speed trains bound for Xiamen, Changsha, Fuzhou, Wenzhou, and Nanjing, Z trains (non-stop) for Beijing and Wuchang, T trains (only stop at main stations) for Shenzhen, Guangzhou, Baotou, Lanzhou, and Guilin, and K trains (fast) to Chongqing, Chengdu, Ningbo, Wenzhou, Sanya, Changchun, Kunming, Urumqi, and Qiqihaer.
The station can be reached by numerous buses, such as K11, K210, K276, K518, and K525.
There are many moderate and budget hotels you can walk to from Hangzhou Railway Station. As Hangzhou Railway Station is located adjacent to the West Lake area, you also can choose to stay in luxurious and high-ranking hotels near the lake. China Highlights selected dozens of hotels near Hangzhou Railway Station and labeled them on the maps below, and you can select one based on rates, stars, and recommendations from travelers who used China Highlights. If you have any problems, please call your individual travel advisor at China Highlights on our 24/7 advice numbers in China:
800-2682918 (free in the U.S. and Canada); 86-773-2831999 (international)
Note: Please make sure you have "cookies" enabled on your browser before proceeding with your enquires on our website.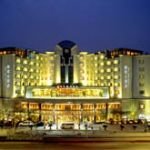 Location: West Lake Area(2.03KM)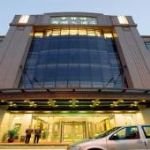 Location: West Lake Area(2.30KM)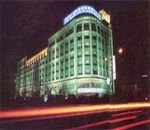 Location: West Lake Area(2.37KM)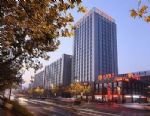 Location: West Lake Area(5.02KM)
Location: West Lake Area(4.21KM)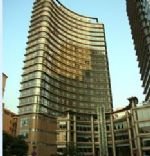 Location: West Lake Area(2.83KM)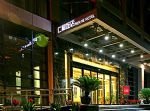 Location: West Lake Area(2.26KM)
Location: West Lake Area(4.17KM)