Huangshan Airport Hotels
Huangshan Airport, also known as Huangshan Tunxi Airport, is located at Tunxi District, 5.5 kilometers from the city center of Huangshan, a famous tourist city in China named after its most renowned attraction: Huangshan Mountain (Yellow Mountain). Currently, it serves domestic flights to Beijing, Hong Kong, Guangzhou, Shanghai, Chongqing, Hefei, Tianjin, Haikou, Shenzhen, Fuzhou, Hangzhou, Wuhan, Xi'an, Guilin, Kunming, Xiamen, Zhuhai, and Macau.
Direct buses No. 18 and 19 travel between Huangshan Tunxi Airport and the city center of Huangshan from 7:00 am to 5:30 pm, with 20-minute headways. Currently, no direct bus goes from the airport to the Yellow Mountain Scenic Area. You can take a bus to Huangshan Tunxi Long-distance Bus Station and then take a bus to the Yellow Mountain Scenic Area. Or take a taxi from the airport to Yellow Mountain, which costs about RMB200.
Hotels ranging from budget to high-ranking establishments are available near Huangshan Tunxi Airport. You can see the locations of the hotels near Huangshan Tunxi Airport on the maps below and select them according to rates, stars, and recommendations of travelers who have used China Highlights. Your individual travel advisors at China Highlights are always ready to give a helping hand. Our 24/7 advice numbers in China are as follows:
800-2682918 (free in the U.S. and Canada); 86-773-2831999 (international)
Note: Please make sure you have "cookies" enabled on your browser before proceeding with your enquires on our website.
Nearby Places
Airport
Train Station
Attractions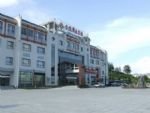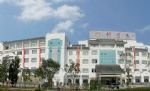 Location: Huangshan Railway Station(2.36KM)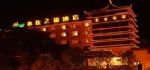 Location: Huangshan Railway Station(129M)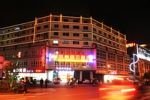 Location: Huangshan Railway Station(495M)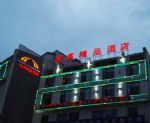 Location: Huangshan Railway Station(353M)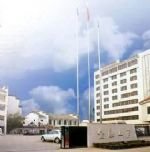 Location: Huangshan Railway Station(981M)