Lhasa Hotels
Although five-star hotels are available in Lhasa, they can't compete with five-star hotels in other large cities in China, such as Beijing and Shanghai.
Lhasa, in the southeastern Tibet Autonomous Region in southwest China, is the provincial capital city. It is one of highest cities in the world, with an average altitude of 3650 meters. Be aware of the risks of altitude sickness and knowing how to deal with it is very important for tourists traveling to Lhasa. There are many budget hostels and home-like accommodations in Lhasa. Please note that you cannot take a shower in many of these hostels and home-like accommodations. China Highlights staff has made business trips to Lhasa every year, ensuring that we provide the best Lijiang hotels for our customers. The prices on China Highlights are all-inclusive (government tax, service fee, and western breakfast). Our individual travel advisors are always ready to give you professional advice. Call our 24/7 advice number in China:
800-2682918 (free in the U.S. and Canada)
86-773-2831999 (international)
Rated
4.55
/5 based on
548
customer reviews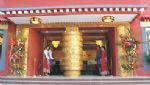 YuTuo Road 38, Lhasa, Tibet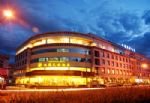 NO.4,ZaJi Rd,Lhasa City,Tibet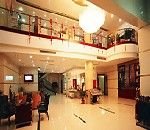 48 Middle Beijing Road, Lhasa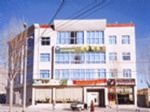 No. 40 Sela North Road, Lhasa, 850000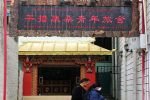 No.48 North Duosengge Road (Youth Road), Lhasa

Yangcheng Square, Gongbutang Road, Lhasa
The Lhasa Manasarovar hotel is located at Yangcheng square. The hotel is decorated in Tibetan style, combining with modern amenities. ...
Near: Barkhor Street, Potala Palace
60.Jinzhu West Road, Lhasa
Lhasa Jardin Secret Hotel is located on the Jinzhu West Road of Lhasa, like a piece of emerald on the bank of the Lhasa River. It ...
Near: Potala Palace, Lhasa Railway Station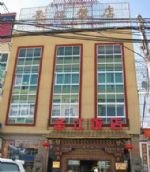 No.44 Beijing Middle Road, Lhasa
The Shengjiang Hotel Lhasa is located on the Potala Square, adjacent to some famous scenic spots such as the Potala Palace and Tibet ...
Near: Potala Palace, Jokhang Temple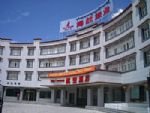 No.Kang Ang Duo Road, Lhasa
The Airway Hotel Lhasa is located near the City Center of Lhasa. Surrounding scenic spots include the Potala Palace and Jokhang Temple. ...
Near: Potala Palace, Jokhang Temple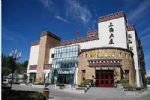 15.Deji South Road, Lhasa
The Jinjiang Inn (Shanghai Plaza Hotel) is located at the City Center of Lhasa, adjacent to the famous Norbulingka and the Potala ...
Near: Barkhor Street, Potala Palace

45 Beijing Middle Road (拉萨市北京中路45号)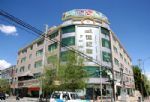 South Section of De Ji Road, Lhasa 850000

Note: Prices vary with date(s) of stay. Continue and enter your date(s) for the true price.