Liuzhou Hotels

Longcheng Road 2, Liuzhou, Guangxi Province


Zhongjiao Mansion, No.1 Jiefang North Road, Liuzhou, Guangxi Province


1 Liutai Road, Liuzhou, Guangxi


55-1 Feie Road, Liunan District, Liuzhou, Guangxi


Huaxi Plaza, Guizhong Avenue, Liuzhong, Guangxi


No.32 Longcheng Road, Liuzhou, Guangxi Province


No.117 Beique Road, Liuzhou, Guangxi Province


49-3 Shengli East Road, Liuzhou, Guangxi Province


No.304 Feie Road, Liunan District, Liuzhou, Guangxi Province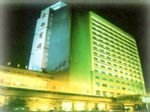 No. 40 Yuejin Rd.,Liuzhou,Guangxi 545001

Near: Liuzhou Railway Station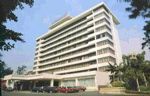 No. 1 Youyi Road, Liuzhou 545001 Guangxi Province

Near: Liuzhou Railway Station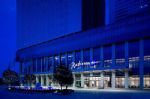 No.2 Guizhong Avenue, Liubei District, Liuzhou
The Radisson Blu Hotel Liuzhou is the first international brand hotel in Liuzhou. It is located in Louzhou Downtown, about 6km away ...
No.113 Feie Road, Liunan District, Liuzhou
The Haotian Hotel is located in Liuzhou city center, adjacent to Liuzhou Railway Station. It is about 16km from Liuzhou Bailian Airport....
Near: Liuzhou Railway Station

No.95 Jiahe Road, Liuzhou, Guangxi Province

Note: Prices vary with date(s) of stay. Continue and enter your date(s) for the true price.