Luoyang Hotels
Luoyang hotels during the period of the Peony Festival are booked and its prices skyrocket. Outside the high season, prices of Luoyang hotels are very reasonable.
Luoyang, in the west of Henan Province in central China, is a prefecture-level city. With over 3,000 years of history, Luoyang is the cradle of the civilization of China, and was one of the four ancient capitals of the country. Luoyang served as the capital of ancient China for 13 dynasties, for more than 1,500 years. Within it is Longmen Grottoes, one of the World Heritage Sites in China. Peony is the flower of Luoyang, and the Luoyang Peony Festival has been held from early April to late April or early May (depending on the blooming of they peony) since 1983. Xigong, Jianxi, and Laocheng Districts are the most developed of Luoyang. The most popular accommodation area is Xigong District, which has easy access to many scenic areas of Luoyang. Luoyang hotel prices on China Highlights are all-inclusive (service fee, government tax, and breakfast). You can select hotels based on rate, price, and the recommendations of real travelers. Feel free to contact us at service@chinahighlights.com or call our 24/7 advice number in China: 800-2682918 (free in the U.S. and Canada) or 86-773-2831999 (international).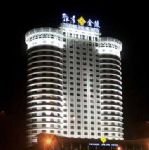 Taikang Road, Luoyang
The Yaxiang Jinling Hotel Luoyang is a hotel with a theme of space, a hotel with science fiction environment. It is 6km away from ...
Near: Luoyang Railway Station, Luoyang Airport, Luoyang East Railway Station
Interaction of Taikang Road and Wangcheng Avenue, Luoyang
The Yaxiang Jinling Hotel is a beautiful hotel with the theme of outer space. It is located in the Luolong District in Luoyang, about ...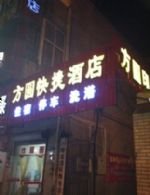 NO.331 East Zhongzhou Road, Old City Distitrict, Luoyang
The Fangyuan Hostel Luoyang is located in the bustling area of Old City District, enjoys a convenient traffic. The hotel is surrounded ...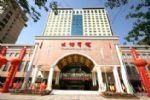 No.6 Xiyuan Road, Luoyang
The Friendship Hotel Luoyang is located at the Luoyang city center. This hotel is invested by Luoyang Runfeng Group and managed by ...
Near: Wangcheng Park

19 Jifang Road, Xigong District, Luoyang, Henan Province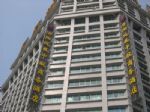 No.19 Tianjin Road, Jianxi District, Luoyang
The Atravis Executive Hotel Luoyang is situated at the tourism city Luoyang, which is also known as the capital city of nine dynasties. ...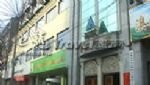 No.20 Jiefang Road, Luoyang
The International Youth Hostel Mingyuan Luoyang is the first youth hostel in Luoyang City. It is located at the city center and adjacent ...
Near: Wangcheng Park
Note: Prices vary with date(s) of stay. Continue and enter your date(s) for the true price.
In and Around
Airport
Train Station
Attractions