Mianyang Hotels

Linyuan Road West Section 26, Mianyang, Sichuan Province


Based on 35 TripAdvisor traveller reviews

113 East Section Puming Road, High-tech Zone, Mianyang (绵阳高新区普明路东段113号)


Based on 35 TripAdvisor traveller reviews

1 Furong Road, Mianyang, Sichuan Province


Based on 35 TripAdvisor traveller reviews

No.76 Linyuan Road Mianyang City,Sichuan Province


Based on 35 TripAdvisor traveller reviews

Qiqushan Scenic Spots, Zitong County, Mianyang, Sichuan Province


Based on 35 TripAdvisor traveller reviews

Qianfoshan, An County, Mianyang


Based on 35 TripAdvisor traveller reviews

North Section, Huoju Road, High-tech Zone, Mianyang, Sichuan Province


Based on 35 TripAdvisor traveller reviews

No.50 West Avenue, Mianyang, Sichuan Province


Based on 35 TripAdvisor traveller reviews

Fucheng Road 113, Mianyang


Based on 35 TripAdvisor traveller reviews

Huoju Square West Street North Section 89, Mianyang High-tech Industry Park


Based on 35 TripAdvisor traveller reviews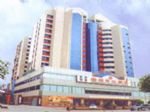 No. 209 Jian Nan Road East, Mianyang, 621000

Near: Mianyang Airport, Mianyang Railway Station, Jiangyou Railway Station

Based on 35 TripAdvisor traveller reviews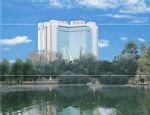 No.62 Linyuan Rd., Mianyang, Sichuan 621000

Near: Mianyang Airport, Mianyang Railway Station

Based on 35 TripAdvisor traveller reviews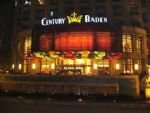 Linyuan Road West Section 28, Mianyang

Near: Mianyang Airport, Mianyang Railway Station

Based on 35 TripAdvisor traveller reviews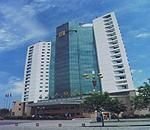 No.25 Lingui Road, Mianyang
The Prince Hotel Mianyang is located in the Mianyang City, Sichuan Province. It is within walking distance to the Mianyang Railway ...
Near: Mianyang Railway Station

Based on 35 TripAdvisor traveller reviews
Note: Prices vary with date(s) of stay. Continue and enter your date(s) for the true price.