Pingyao Hotels
Pingyao is about 587 kilometers southwest of Beijing. Hotels from deluxe to budget are available in Pingyao.
Pingyao, in central Jinzhong City, Shanxi Province in northern China, is a renowned tourist county of China, 80 kilometers south from the provincial capital city Taiyuan. Its most famous attraction, the Ancient Town of Pingyao is inscribed into UNESCO's World Heritage list. China Highlights has selected the best Pingyao hotels at various price ranges to cater to your demands. Please feel free to contact us at service@chinahighlights.com. Our 24/7 advice number in China:
800-2682918 (free in the U.S. and Canada)
86-773-2831999 (international)
Rated
4.75
/5 based on
266
customer reviews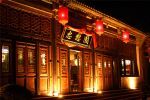 No. 7 Southeast Gate, Pingyao
Opened in 2008, the Pingyao Zhong Shu Yuan Hotel is located on the Southeast Gate, Pingyao...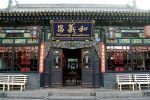 No.165 NanDaJie, Pingyao, China
Opened in 2006 and redeorated in 2008, the Pingyao Harmony Guesthouse is located on the South Avenue, Pingyao,...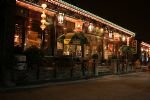 No.68 Yamen Street, PingYao
Opened in 2005, the Zhejiang Hotel Pingyao is located on the Yamen Street, Pingyao....
No.16 East Avenue, PingYao Town, ShanXi Province
Jing's Residence is located at the center of the famous Pingyao Ancient Town. It is built in the structure of courtyard and has a ...
Note: Prices vary with date(s) of stay. Continue and enter your date(s) for the true price.