Pingyao Hotels
Pingyao is about 587 kilometers southwest of Beijing. Hotels from deluxe to budget are available in Pingyao.
Pingyao, in central Jinzhong City, Shanxi Province in northern China, is a renowned tourist county of China, 80 kilometers south from the provincial capital city Taiyuan. Its most famous attraction, the Ancient Town of Pingyao is inscribed into UNESCO's World Heritage list. China Highlights has selected the best Pingyao hotels at various price ranges to cater to your demands. Please feel free to contact us at service@chinahighlights.com. Our 24/7 advice number in China:
800-2682918 (free in the U.S. and Canada)
86-773-2831999 (international)
Rated
4.72
/5 based on
272
customer reviews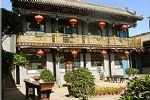 40 Haizi Street, Pingyao
The Qingxinyuan Folk Hotel is located on the Haizi Street, Pingyao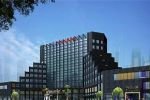 26 Shuguang Road
Newly opened in 2010, the hotel is on the Shuguang Road, Pingyao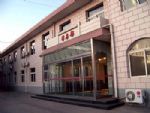 Beiguan hotel, North Gate Parking Lot
The Shanxi Beiguan Hotel pingyao is located on the bustling downtown area of Pingyao Ancient Town....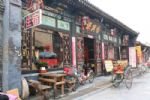 28 Yamen Street, Pingyao
The Pingyao Yixingyi Tongfu Hotel is located at the center of the famous Pingyao Ancient Town. It is 1km away from the Pingyao Railway ...
Note: Prices vary with date(s) of stay. Continue and enter your date(s) for the true price.