Quanzhou Hotels
Recommended Quanzhou accommodation areas are Licheng District (city center), around the new Quanzhou railway station (budget hostels), and Huian County (for coastal views).
Quanzhou is located on China's southeast coastline in Fujian Province, opposite Taiwan across the Strait of Taiwan. It is a notable historical and cultural city of China, and is the starting place of the Ancient Maritime Silk Road and the largest seaport in eastern during the Song and Yuan Dynasties. China Highlights has selected over 20 Quanzhou hotels for you to choose from. Select a hotel from the list below or send an email to service@chinahighlights.com and get a quick reply within 2–12 hours.
Rated
5
/5 based on
1
customer reviews

Xishawan, Chongwuzhen, Quanzhou, Fujian Province
The West Gulf Resort Hotel is located on the Xisha Bay in the Chongwu Town.

Huancheng North Road 272-273, Fengze District, Quanzhou District
The Xia Ke Business Hotel is located on the North Huancheng oad, Fengze District, Quanzhou....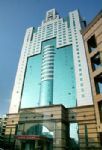 South of West Citong Road, Quanzhou, Fujian, China
The Quanzhou Yeohwa Hotel is located on the South Section of Citong West Road, Quanzhou....
No.359 north Wenling road
The Jinjiang Inn North Wenling Road Branch Quanzhou is located on the Wenling North Road, Quanzhou....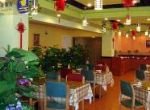 Overseas Chinese Museum, Quanzhou, China
Opened in 2008, the Home Inns - Quanzhou Overseas Chinese Museum Inn faces the Donghu Park, adjacent to the Overseas Chinese Museum ...
Baiyuan Road, Quanzhou
Opened in 1984 and renovated in 2003, the Quanzhou Overseas Chinese Hotel is on the Baiyuan Road, Quanzhou....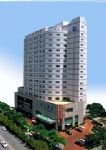 339 Fengze Street, Quanzhou 362000, China
Opened 2000, the Xiamen Airlines Quanzhou Hotel is located on the Fengze Street, Quanzhou....
Note: Prices vary with date(s) of stay. Continue and enter your date(s) for the true price.