Sanya Fenghuang Airport Hotels
Sanya Fenghuang International Airport is the only airport serving southern Hainan Island. As most attractions in Hainan Island are concentrated on this island, more and more people choose to fly to Sanya Fenghuang International Airport. It is located in Fenghuang Village in Yanglan Town in the center-northwestern area of Sanya city, 14 kilometer east from the city proper. The airport is only five kilometers west of one of the most famous attractions in Hainan Province, Tianyanhaijiao Scenic Area. The airport serves flights to many major cities in China, such as Beijing, Changsha, Chengdu, Chongqing, Guangzhou, Guiyang, Hangzhou, Hefei, Nanjing, Ordos, Shenzhen, Taiyuan, Urumqi, Wuhan, Xi'an, Taipei, and Zhengzhou, as well as limited international airlines to Irkutsk, Novosibirsk, Moscow, Ulan Bator, and Yekaterinburg.
Public bus No. 8 links Sanya Fenghuang International Airport with Yalong Bay and the Dadonghai Beach Scenic Area.
See the layout of the hotels near Sanya Fenghuang International Airport on the following maps. Choose from the list below or just send an email to service@chinahighlights.com and get a reply within 2 to 12 hours.
Note: Please make sure you have "cookies" enabled on your browser before proceeding with your enquires on our website.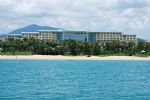 Location: Sanya Bay(9.98KM)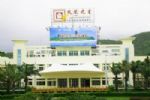 Location: Sanya Fenghuang Airport(837M)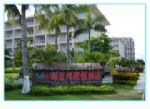 Location: Sanya Bay(8.03KM)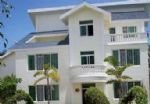 Location: Sanya Bay(7.56KM)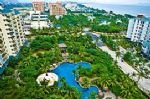 Location: Sanya Bay(8.01KM)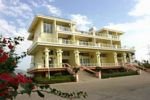 Location: Sanya Bay(10.55KM)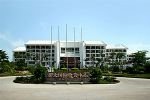 Location: Sanya Bay(11.02KM)