Shanghai Hongqiao Airport Hotels
Search Hongqiao Airport hotels based on rates, stars, and recommendations of real travelers. Four-star hotels near Shanghai Hongqiao International Airport are available at comparatively lower prices than those in the city center. As professionals, China Highlights has selected the best for you to choose from. Argyle International Airport Hotel Hong Qiaoa four-star hotel, is only about 200 meters from Terminal 1 of Hongqiao Airport. Shanghai Yundu Hotspring Business Hotel, a Four-star Hot Spring hotel, is located 3 kilometers from Terminal 1 of Hongqiao Airport. Free Hongqiao Airport pick-up and drop off is available.
Shanghai Hongqiao International Airport (SHA) is located at 2550 Hongqiao Road in Changning District, only 13 kilometers west of the city center of Shanghai. It mainly serves as a domestic airport with limited short-haul international flights to Seoul-Gimpo and Tokyo-Haneda. The airport is the main domestic aviation hub of China, and its numerous airlines connect Shanghai with most cities in China, including Beijing, Changchun, Guangzhou, Guiyang, Hohhot, Kunming, Qingdao, Tianjin, Taipei, Macau, and Hong Kong.
Airport shuttle buses traveling between Shanghai Hongqiao International Airport and Shanghai Pudong International Airport, Shanghai city center, and Shanghai Railway Station are available.
Note: Please make sure you have "cookies" enabled on your browser before proceeding with your enquires on our website.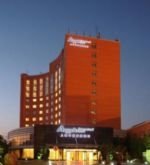 Location: Shanghai Hongqiao Airport(228M)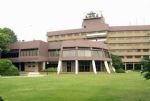 Location: Shanghai Hongqiao Airport(1.28KM)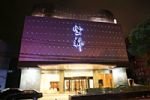 Location: Shanghai Hongqiao Airport(1.59KM)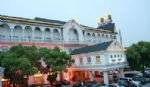 Location: Shanghai Hongqiao Airport(2.00KM)