Shanghai Pudong Airport Hotels
Search Pudong Airport hotels based on rates, stars, and recommendations of real travelers. Ramada Pudong Airport Hotel is adjacent to Shanghai Pudong International Airport, only a 5-10-minute drive. It has a very convenient access to Shanghai Maglev Train station and subway line 2. Jinjiang Inn Shanghai Pudong Airport 2,an economical is also popular for its perfect location and budget, basic, clean, neat and comfortable rooms. If you have any questions, please call your individual travel advisor at China Highlights on our 24/7 advice numbers above.
Shanghai Pudong International Airport (PVG) is a major international airport in Shanghai and one of the aviation hubs of Asia. It is one of the top three international airports in China, and provides direct service to over 90 international destinations such as Tokyo, Paris, New York, Los Angeles, Singapore, Bangkok, and Vientiane. Regional routes reach Hong Kong, Taiwan, and Macau, and it has an extensive domestic route network within China.
Shanghai Pudong International Airport is 52 kilometers from Shanghai Hongqiao International Airport. It provides airport shuttle buses to Hongqiao International Airport, Shanghai city center, and Shanghai Railway Station.
Note: Please make sure you have "cookies" enabled on your browser before proceeding with your enquires on our website.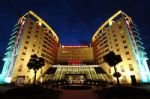 Location: Shanghai Pudong Airport(337M)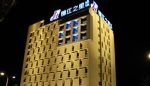 Location: Shanghai Pudong Airport(507M)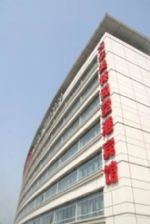 Location: Shanghai Pudong Airport(479M)